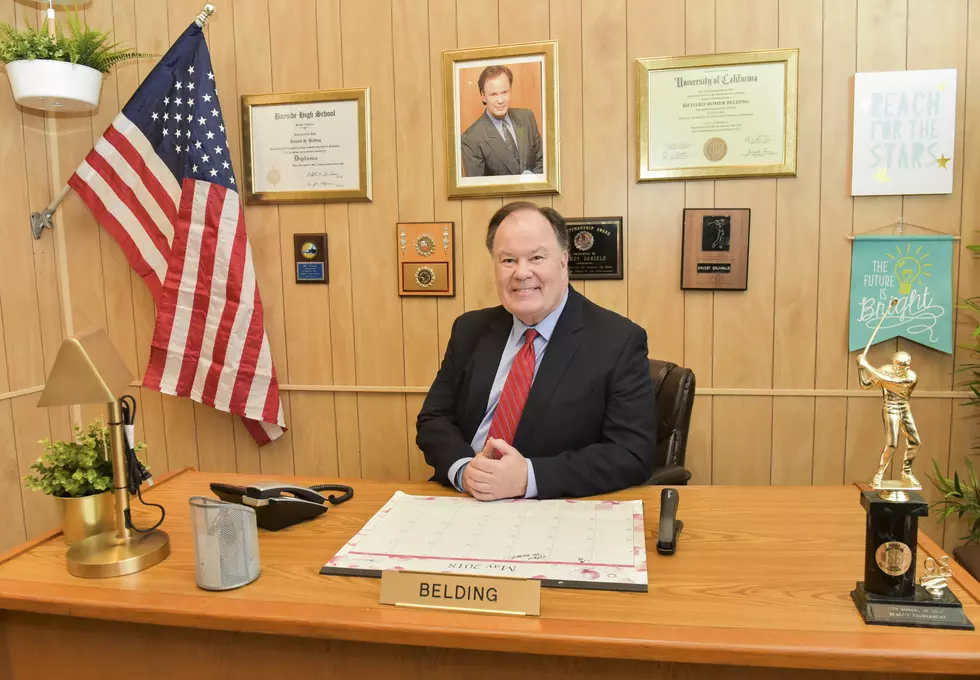 We Need Mr. Belding to Save Our Graduations
Getty Images
You may have been attending our high school graduation parades or hearing a lot of our favorite celebrities give commencement speeches, but one notable name has yet to address the Class of 2020.
Where's our graduation address from Mr. Belding?
Mr. Richard Belding was the principal I grew up watching on television for years on Saved by the Bell. If there was one person that can give a speech that would be unforgettable, it would be him.
Now I'll give Dennis Haskins, the actor who played Belding, some credit. He deserves to lay low; he worked years on Saved by the Bell. I did most recently see him a few years ago at a baseball game, throwing out the first pitch. He was just as full of energy as I would have hoped. While I know he is taking in some well-deserved R&R, he does pop up on the celebrity radar from time to time and I can't help but think him giving a speech is exactly what we need right now.
While I know school has changed quite a bit since the show was filmed, there is a reboot coming to NBC's Peacock app, but it doesn't look nearly the same as the iconic original (and won't have Belding, either).
While Mr. Belding doesn't owe it to us, I do think he would be making a lot of people smile if he gave the class of 2020 a much need nudge of encouragement and a reminder to those of us who make have graduated a few years ago just how lucky we were.
And to Mr. Belding himself, don't make me go to your house, knock on your front door and ask, "Hey, hey, hey, what's going on here?"
ALSO SEE: 30 Most Decade-Defining Memes
Enter your number to get our free mobile app
More From WFHN-FM/FUN 107