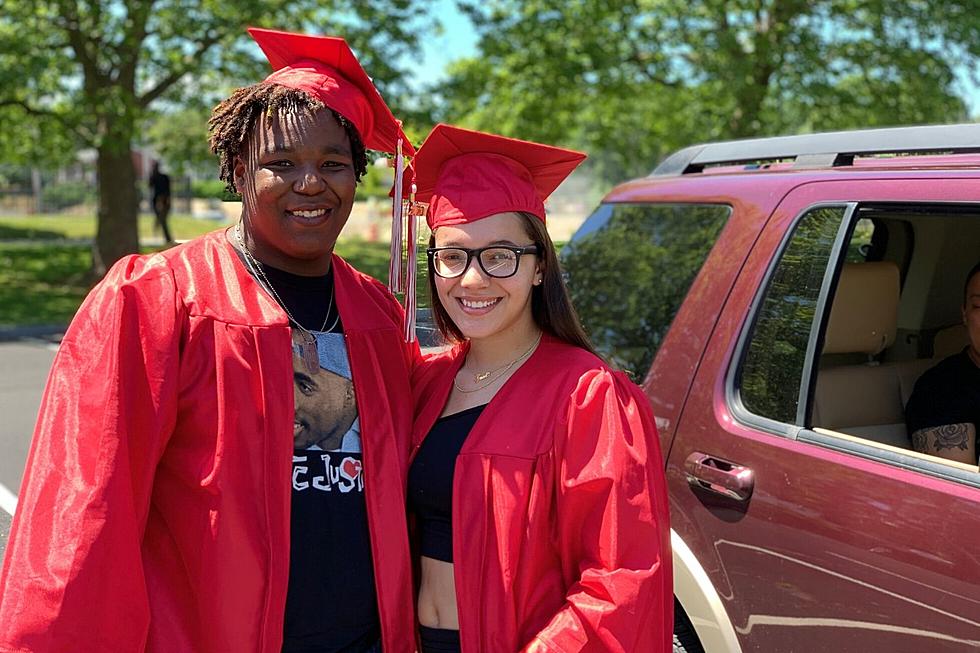 New Bedford High School Class of 2020 Graduate Parade [PHOTOS]
Michael Rock/Townsquare Media
It's been a very busy few weeks here at Fun 107. We've been invited to take part in graduation parades all over the SouthCoast including Fairhaven, Dartmouth, and Somerset Berkley High School.
Today's graduation parade was in honor of New Bedford High School's (soon-to-be) graduates. If COVID-19 had not become a worldwide pandemic, today would have been the New Bedford High graduation day. Instead, school officials decided to punt the ball into mid-August in the hopes that they'd be able to enjoy a more traditional commencement exercise.
To commemorate today, the day that should have been the Whaler's big day, Headmaster Bernadette Coelho organized a parade of cars that looped twice around the school's campus. Graduates and their families were led by a New Bedford Police motorcade as teachers and residents cheered on along the parade route.
Just before the parade kicked off, all of the graduates turned on Fun 107 to hear a special message that was recorded by some of their favorite teachers and administration. If you missed the message of Fun 107, you can listen to it right here.
Fun 107's coverage of the New Bedford High School Class of 2020 parade was made possible thanks to the owners of Gary's Best Hot Dogs.
Our next stop on the Fun 107 Class of 2020 tour happens Friday night, June 19. Parades will kickoff from Rochester (at Dexter Lane), Marion (at Washburn Park), and Mattapoisett (at the Knights of Columbus). Rochester will kickoff at 6:45, while Marion and Mattapoisett begin at 7 p.m. All three parades will meet at Old Rochester Regional High School.
Enter your number to get our free mobile app
More From WFHN-FM/FUN 107