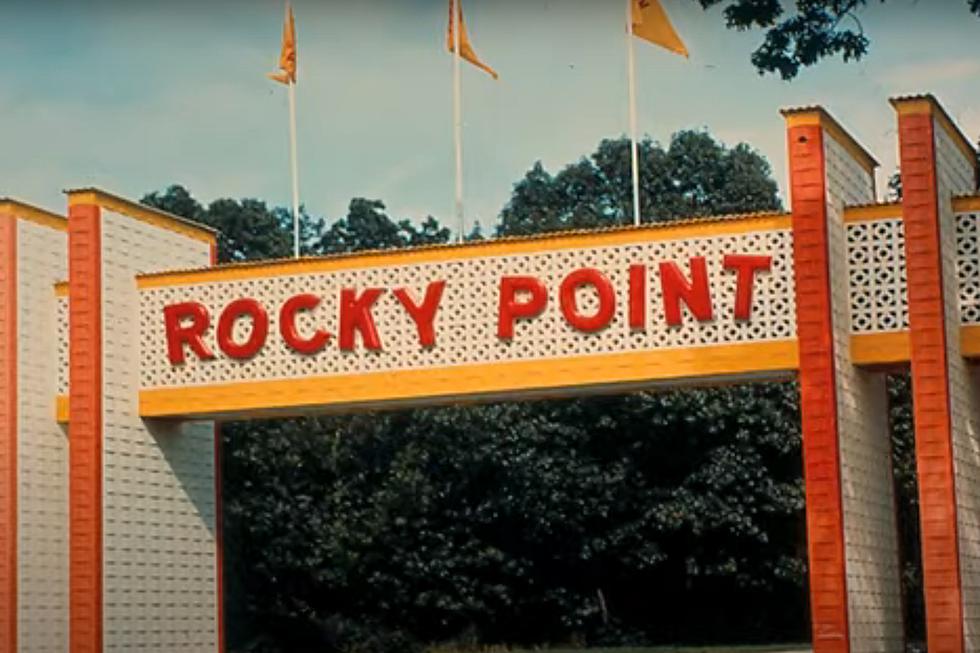 The Jingle for Warwick's Rocky Point Park Had More Lyrics Than You Remember
rockypointmovie via YouTube
It's always a surprise to find out there are more lyrics to some of our favorite songs and jingles. Remember the first time you heard the second verse to the famous Cheers theme? Or when you realized "Jingle Bells" didn't just end at the first chorus?
That's the surprise we found recently when searching for videos of Warwick's gone-but-never-forgotten Rocky Point amusement park.
Ask folks on the SouthCoast and throughout Southern New England to sing the Rocky Point commercial jingle, and chances are they'll be able to hit you with all the correct lyrics:
"Come with your family, come with your friends
That's the Rocky Point tradition 'cause it's summer time again
Rocky Point, it's so exciting, Rocky Point, where you can come alive
Rocky Point, you're all invited to share our summertime…Rock-ee-point!"
If summers on the SouthCoast in the early '90s had an official anthem, that would be it – but did you know there are actually more lyrics to the Rocky Point jingle?
As evidenced by this promotional video, voiced by the legendary Giovanni from 92 PRO FM, there are more words to the song that we now must all memorize.
"Ride the roller corkscrew, it's the ultimate in fun
The coaster loop will thrill you, so come on everyone"
Then a little more of the hard sell from Gio before it wraps up with the remainder of the lyrics:
"Join the tradition, of clam cakes and fun
Another generation under Rocky Point's summer sun"
Listen for yourself:
Rocky Point is the stuff of legend around these parts, from hosting the first presidential telephone call to fans keeping its memory alive by creating YouTube tributes. Up until last summer, we could even still get the delicious clam cakes from the Shore Dinner Hall that are mentioned in the song at the Rocky Point clam shack, although its future is up in the air.
What's your favorite Rocky Point memory?
Vintage Food Tickets for Sale From Warwick's Rocky Point Park
As much as everyone loved visiting Rocky Point Park in Warwick, Rhode Island for its fun rides and amusements, the food was also a major draw as well. From clam cakes and Manhattan clam chowder to complete shore dinners featuring steamed lobsters, you can still close your eyes and smell the deliciousness. We checked out some eBay ticket auctions for snacks gone by to remember Rocky Point's menu items.
Behind the Scenes at Edaville in Carver, Massachusetts
We combed through the attic and climbed through the storage area and the attic at Edaville, everyone's favorite holiday-themed amusement park in Carver, Massachusetts to find some of the vintage decorations from the visits of our youth that are still kept on the grounds as well as in our hearts.
See New England Theme Parks Covered in Snow
Winter isn't over yet in New England and your favorite theme parks are clearly not quite ready for you. See how some of your favorite spring and summer rides look covered in fluffy, white snow
More From WFHN-FM/FUN 107