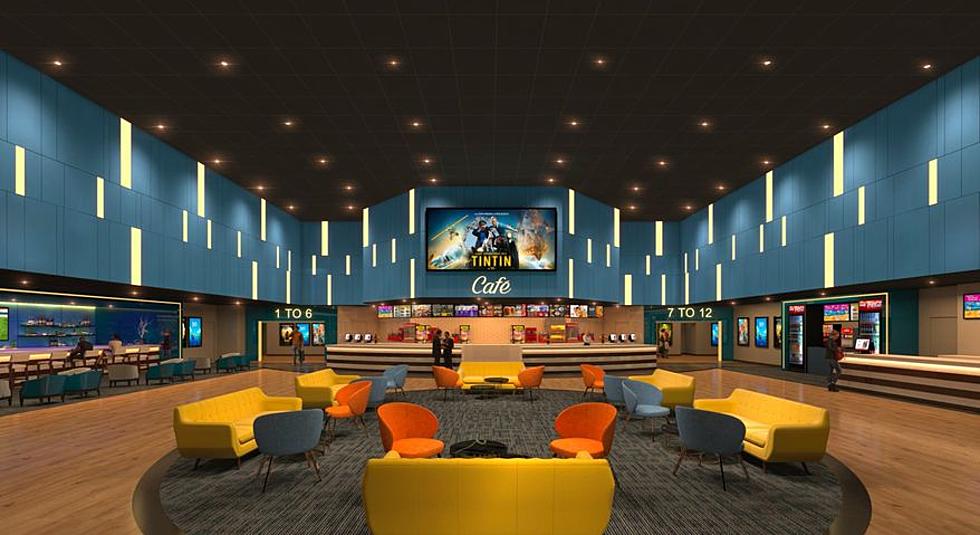 Five Reasons Warwick's New Apple Cinemas Will Be Worth the Drive
Warwick Mall via Facebook
In March 2020, the Showcase Cinemas at the Warwick Mall closed due to the pandemic and a year later they announced they would stay closed for good. Now a new company is making over the old movie theater and bringing a luxury big screen experience that is definitely going to be worth the drive.
The Warwick Mall announced this week that Apple Cinemas is taking over the space and giving it a serious upgrade. Think the luxury theater experience at Gillette Stadium, only a whole lot closer and a lot less traffic, too.
Apple Cinemas already has a location in Cambridge, Massachusetts and several throughout Connecticut, Maine and New Hampshire, but the newest theater in Warwick, Rhode Island is going to be the flagship theater. So clearly, they have some big plans for this place, and we all get to reap the benefits.
Starting late fall 2021, you can see all the blockbuster movies you love on the big screen while enjoying some fantastic bonus features. Here are the five reasons we think everyone on the SouthCoast will be willing to take the drive to this new theater at least once:
1. Luxury reclining seats
One of the big theater complaints is that your couch is much more comfortable, but not necessarily with the seats offered at Apple. Each individual recliner is like a first-class plane seat, with a tray for food and drinks, a foot rest that pops up when you recline back and plenty of personal space.
2. Touch screen everything
Not into personal interaction? Apple Cinemas has got you. From buying tickets to ordering your popcorn and soda, everything is a touch away. You just plug in what you want, pay right at the kiosk and you're ready to grab and go in minutes.
3. More than just popcorn and soda
While most theaters are giving moviegoers popcorn, candy and soft drink options, Apple Cinemas in Warwick is going to kick it up a notch. You will not only be able to order from a full bar of beer, wines and mixed drink, you can get a wider menu of food choices while you watch as well.
4. Food and drink brought to you
Remember when you had to miss minutes of a movie if you needed more popcorn? Not anymore at Apple Cinemas. The new theater is going to have in-seat dining, meaning staff will take your order and bring your treats to your seat throughout the show.
5. More movie choices
Maybe blockbuster movies are not your thing. Apple Cinemas has got you. The company plans to offer a variety of foreign films on the big screen with an emphasis placed on Indian films. So first-run films from all over the world will be able to be viewed here, too.
It sounds to me like this new theater is going to have something for everyone. Now we just have to wait a few more months for renovations to be complete before we can all start watching our movies in style at the theater.
Ridiculous One-Star Reviews of the SouthCoast's Favorite Fall Tradition, King Richard's Faire
The SouthCoast loves King Richard's Faire and most of us go each year, which is how the faire has been able to successfully operate out of 80 acres of Carver forest for four decades. Yet not everyone was enchanted by the 16th-century themed festival. Here's what people have found fault with over the past 10 years after a trip to the renaissance faire.
More From WFHN-FM/FUN 107