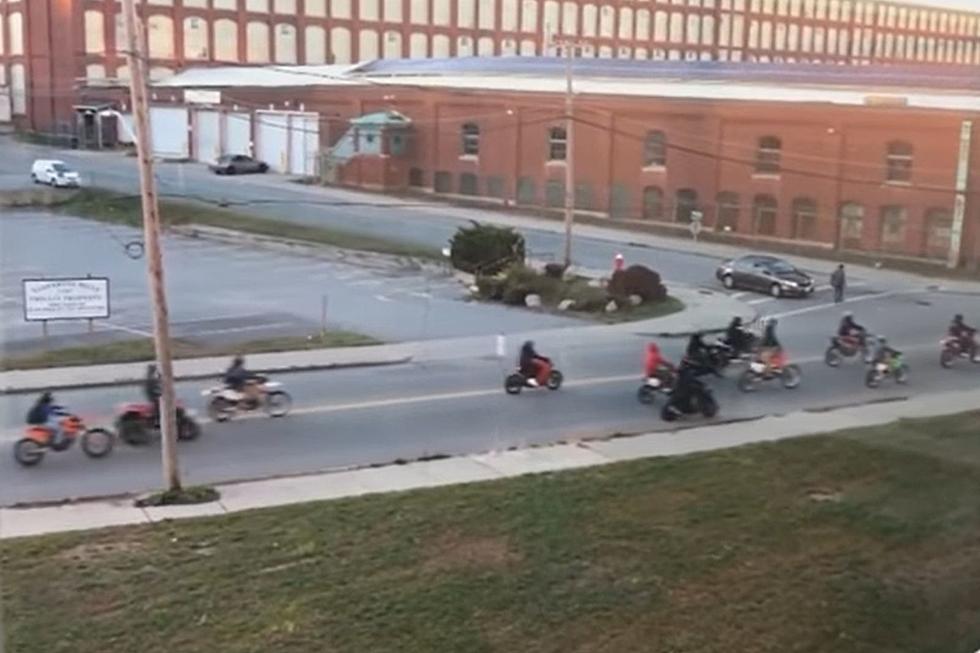 Warm Weather Brings Police Crackdown on Illegal Vehicles
WPRI YouTube
The mayor of Providence and the Providence Police Department had a stern warning Thursday morning for people who ride dirtbikes and ATVs that are not street-legal:
"Don't come to Providence. Don't ride your ATVs on our streets. If you do, there will be consequences."
Mayor Jorge Elorza announced the crackdown on the illegal bikes because "as the weather warms up authorities want to get out ahead of the problem."
We spoke with Fall River Police Captain Barden Castro to get his take on whether or not the SouthCoast can expect a similar crackdown.
"With the warmer weather it is starting to reoccur," Castro said.  "This past weekend, we had a few instances reported to us."
The captain said the department plans on coordinating an effort with police departments from New Bedford, Taunton, and Providence.
Castro also encouraged riders to take advantage of the designated areas statewide where riding an OHV (off-highway vehicle) is permitted. The state has published a listing of OHV riding trails, but the trails at Freetown-Fall River, Wrentham and Franklin state forests appear to be for motorcycles only. ATVs are permitted in several state forests in the western part of the state.
New Bedford launched a crackdown in 2016 after one of the city's police officers was run down by a dirtbike on Halloween night:
More From WFHN-FM/FUN 107