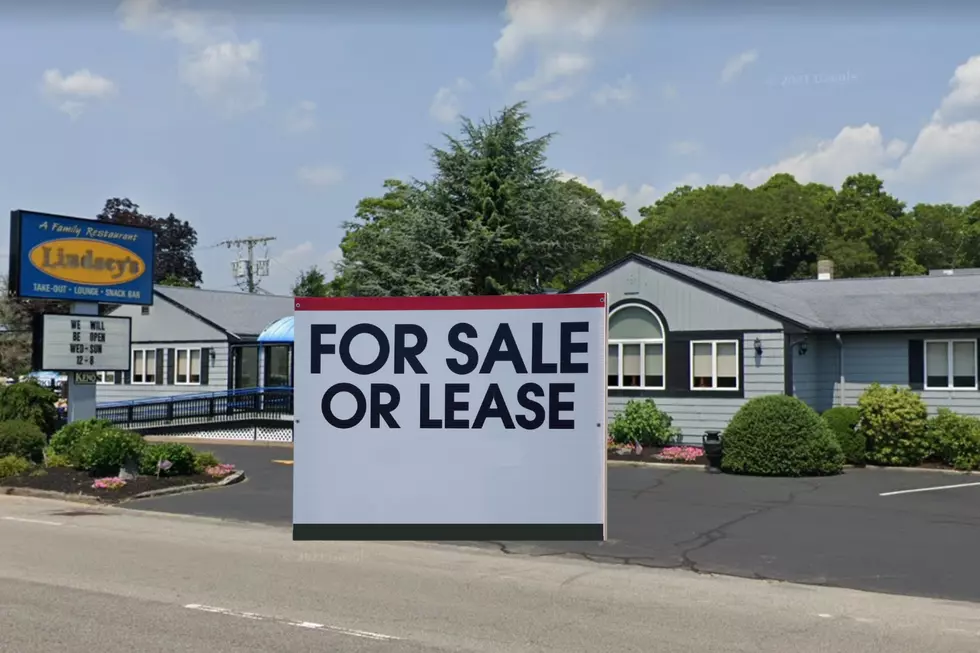 Wareham's Iconic Lindsey's Restaurant Officially Listed 'For Sale or Lease'
Getty Images via Canva; Google Maps
Wareham's iconic Lindsey's Family Restaurant, which permanently closed on November 28, has been formally listed with a realtor.
After the abrupt closing, owner Cheri Lindsey told Fun 107's Michael and Maddie on November 29 that the restaurant and the four homes also on the property were being put up for sale, and the listing is now active for sale or lease.
The official Lindsey's listing, through Worcester-based Kelleher & Sadowsky, mentions that the sale could be as one parcel or split into separate parcels. There are technically eight lots on the property totaling 2.56 total acres. Read the full listing Lindsey's listing here.
The listing suggests that it is an "excellent redevelopment site or restaurant re-use," and the option of leasing may be an intriguing one for someone who wants to step in and continue the family restaurant tradition on that site.
We asked Cheri Lindsey if she would consider allowing someone to lease the restaurant and continue operating under the Lindsey's name. She said right now she is "concentrating on paying any wages, vacations plus bonuses to employees" as well as reimbursing gift cards, and anything regarding the future would come after that.
Lindsey and her daughter Debi Lindsey went before the Wareham Board of Selectman on Tuesday looking to keep the restaurant's liquor license for inclusion with any potential sale or lease.
According to Wareham Week, selectmen voted to allow Lindsey's to hold on to the license, but any new owner looking to have it transferred to them would have to go before the board requesting such transfer.
The sudden closing of the legendary restaurant, which had been in operation for three quarters of a century, created headlines across the SouthCoast for days. Employees called the way it all went down "disgusting," with Lindsey defending her decision, telling Fun 107 that the business was losing too much money each day it remained open.
Local singer-songwriter Grace Morrison penned a tribute to Lindsey's, and a local dive bar even got in on the buzz by offering a discount to anyone who came in with a Lindsey's gift card, albeit in its own inimitable way.
Speaking of those gift cards, Lindsey's recently announced the process for those seeking to be reimbursed for unused cards.
Seven Legendary Wareham Restaurants to Try Now That Lindsey's Has Closed
Wareham is more than just the Gateway to Cape Cod, it's also the gateway to good eats. Even as the legendary
Lindsey's has closed
, there are still plenty of family style restaurants in the 'Ham that you have to try.
SouthCoast Restaurants Celebrities Swear By
Stars live in and visit the SouthCoast frequently, which means many of them end up at local restaurants. Here are appearances from some favorites.
The Dishes to Try Most at Over 100 SouthCoast Restaurants
From the freshest seafood you can find to some of the best dang Portuguese dishes outside of Portugal itself, there are so many dishes to enjoy and love here on the SouthCoast, and we put 'em all into one spot. Check out more than 100 of the SouthCoast's favorite restaurants, and let us know if your favorites made the list.
More From WFHN-FM/FUN 107