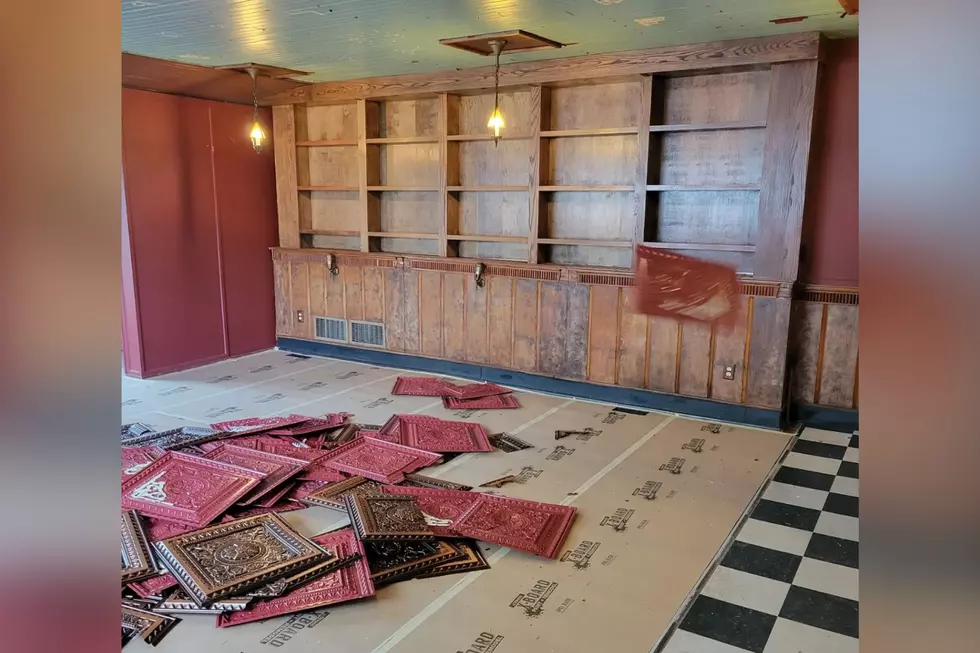 Wareham's Ella's Wood Burning Owners Opening New Spot in Marion's Former Mary Celeste
Ella's Wood Burning Oven Restaurant via Facebook
A popular Wareham restaurant is opening a second location soon, taking over a Marion spot that shut down last year and replacing it with a new concept.
Ella's Wood Burning Oven Restaurant in East Wareham has been delighting diners on the Cranberry Highway since 2008, and now owner/chef Marc Swierkowski and owner/manager Bree Swierkowski are adding another location.
As announced on the Ella's Wood Burning Oven Restaurant Facebook page, Cast Seaside Bites & Bar will open in the early spring in the space formerly occupied by the Mary Celeste Whiskey and Wine Library, which closed in August of last year.
The post didn't provide very many details about what to expect, but it did have photos of some of the renovations being done to the interior.
Some commenters were upset that the tiles had been removed from the ceiling of the former Mary Celeste, but as the Ella's page pointed out, they were plastic replicas and not true to the original structure of the building. The wooden bookcases and the bar will remain, however.
The Mary Celeste had a short run in the location, opening in December 2020, but owner Mike Achilles noted in his August 29, 2022 closing announcement that "the pandemic has taken its toll." The Mary Celeste's liquor license was officially surrendered back to the town at the October 18 meeting of the Board of Selectmen.
Ella's, however, is still going strong. Marc Swierkowski, who was trained at the Culinary Institute of America, has developed a menu that takes full advantage of the wood burning oven while also creating unique flavor profiles that draw people in from all over.
In 2016, Swierkowski was invited, along with his staff, to present courses at the renowned James Beard House in Manhattan, a high honor for a chef.
Seven Legendary Wareham Restaurants to Try Now That Lindsey's Has Closed
Wareham is more than just the Gateway to Cape Cod, it's also the gateway to good eats. Even as the legendary
Lindsey's has closed
, there are still plenty of family style restaurants in the 'Ham that you have to try.
The Dishes to Try Most at Over 100 SouthCoast Restaurants
From the freshest seafood you can find to some of the best dang Portuguese dishes outside of Portugal itself, there are so many dishes to enjoy and love here on the SouthCoast, and we put 'em all into one spot. Check out more than 100 of the SouthCoast's favorite restaurants, and let us know if your favorites made the list.
More From WFHN-FM/FUN 107