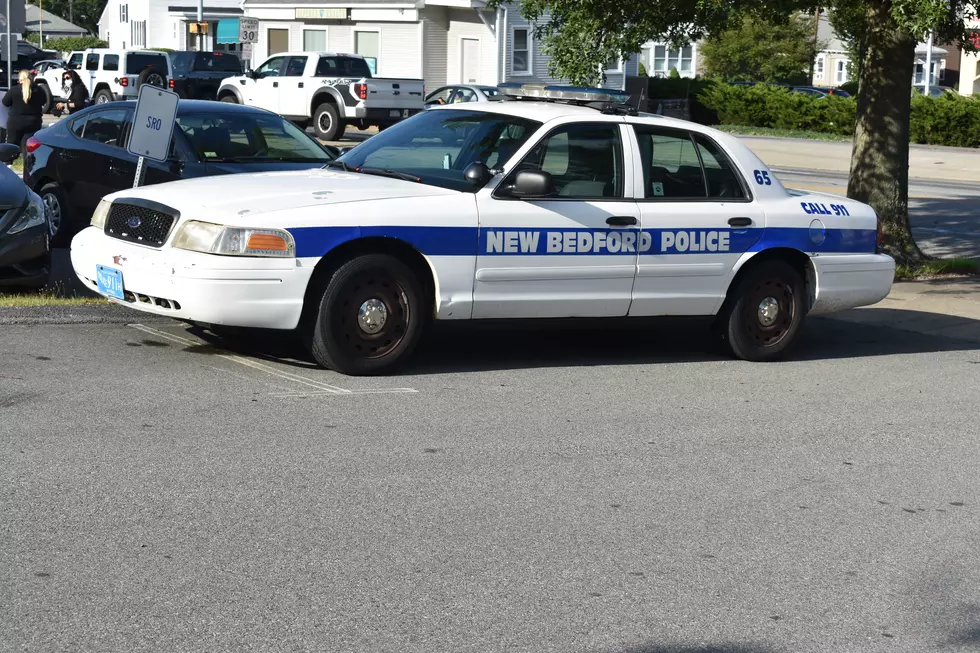 Two New Bedford Men Arrested in Separate Car Thefts
Mary Serreze/Townsquare Media
NEW BEDFORD — Police in New Bedford have arrested two men in two separate car thefts on the same day — starting when a resident found a man asleep in their yard, only to have him allegedly steal their car.
Police said that at around 10 a.m. Tuesday, a Merrimac Street resident found a man sleeping in their back yard.
When the alleged victim woke him up, he ran to the person's car, jumped in, and sped away, according to police.
Not long afterwards, a patrol unit saw the suspect leaving the vehicle and run through yards near Summer and Penniman streets.
Police said the officers caught him after a short foot chase and identified him as 31-year-old New Bedford man Brandon Pierce.
He was found to have six outstanding arrest warrants and is also being charged with larceny of the vehicle, police said.
Pierce has multiple previous convictions for a variety of offenses including forgery, receiving stolen property, firearms and narcotics offenses, resisting arrest, and breaking and entering, according to police.
Then, at around 5 p.m. Tuesday, a West End patrol unit saw a vehicle with a stolen plate near Kempton and Chancery streets.
Police said the suspect led the officer on a brief pursuit before stopping.
He was arrested and identified as 20-year-old Cameron Fernando Leite of Clara Street.
Further investigation revealed that the vehicle he was driving was stolen, according to police.
Leite is charged with failing to stop for police, driving with a suspended license, illegally attaching plates, and receiving stolen property.
He currently has eight open charges in Brockton District Court.
12 Sunday Afternoon Drives on the SouthCoast
Sunday drives on the SouthCoast just hit differently. Check out this list of scenic spots from Plymouth to Providence and everywhere in between.
10 SouthCoast Businesses That Need a Drive-Thru
Life would be a little easier on the SouthCoast if these popular local businesses had a drive-thru option.
More From WFHN-FM/FUN 107