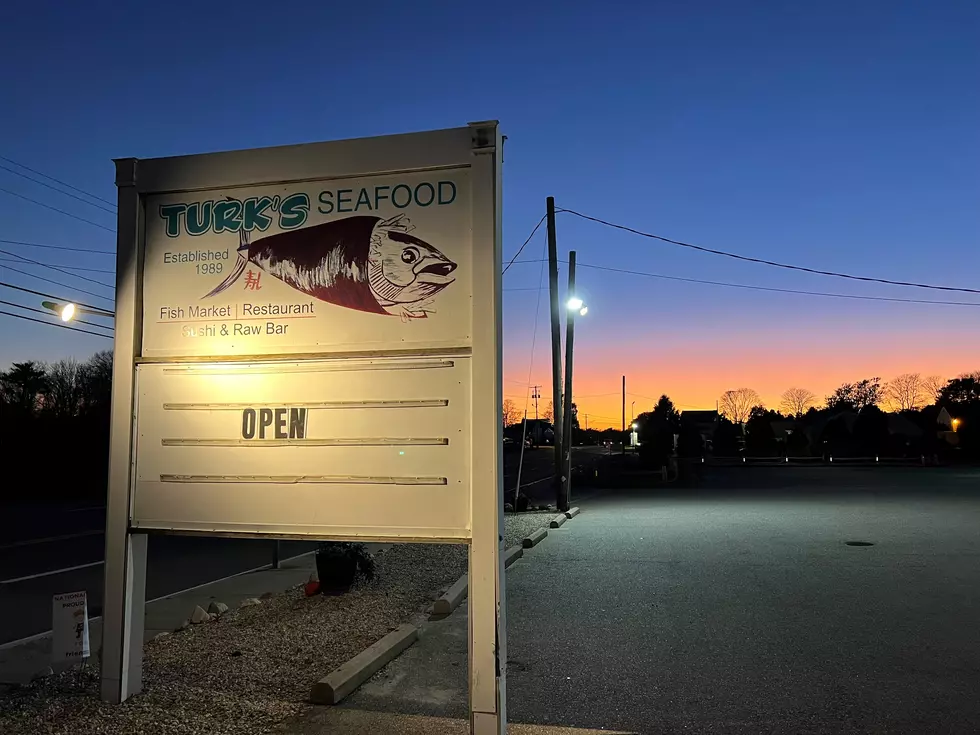 Turk's Seafood Throwing Mattapoisett Boatyard Fundraiser
Michael Rock/Townsquare Media
Turk's Seafood and Mattapoisett Boatyard have long been linked.
Aside from the obvious marine connection, the two businesses are Mattapoisett mainstays.
Before the devastating fire this summer, the Mattapoisett Boatyard owners would always throw their annual holiday party at Turk's Seafood.  That's just one of the many reasons Richard Pasquill decided it was important for his restaurant to help out MBY.
Turk's Seafood is announcing a special night to raise some money to help with the losses at the boatyard.  Appropriately enough, the fundraiser will happen the week leading up to Thanksgiving.
"I think the biggest thing is that the Mattapoisett Boatyard is our community," Pasquill said. "I know that they have insurance, but let's face it, insurance is only going to cover so much. I know a lot of the guys lost their tools in the fire. Some of this money could help them replace those tools."
The event will take place at Turk's Seafood on Tuesday, Nov. 22, 4 to 8 p.m. Pasquill says that the night will feature a seven-piece band with some of the most accomplished musicians on the SouthCoast.
The food will consist of passed hors d'oeuvres and a seafood buffet.
"First class all the way," Pasquill said. "Extensive sushi, baked stuffed shrimp, scallops wrapped in bacon, lobster bruschetta, Cory from On the Go is going to cook a prime rib to make mini prime rib sandwiches. It's going to be the best seafood buffet you've ever gone to."
Every penny of the proceeds will go toward rebuilding Mattapoisett Boatyard. Tickets can be purchased for $100 by reaching out to Jeanne LaRock at jeannebethlarock@gmail.com. Ticket sales will be limited to 200 attendees in total.
Then and Now: Vintage Mattapoisett Pictures After Great 1938 Hurricane
Never before seen footage of Mattapoisett after the Great 1938 Hurricane
More From WFHN-FM/FUN 107