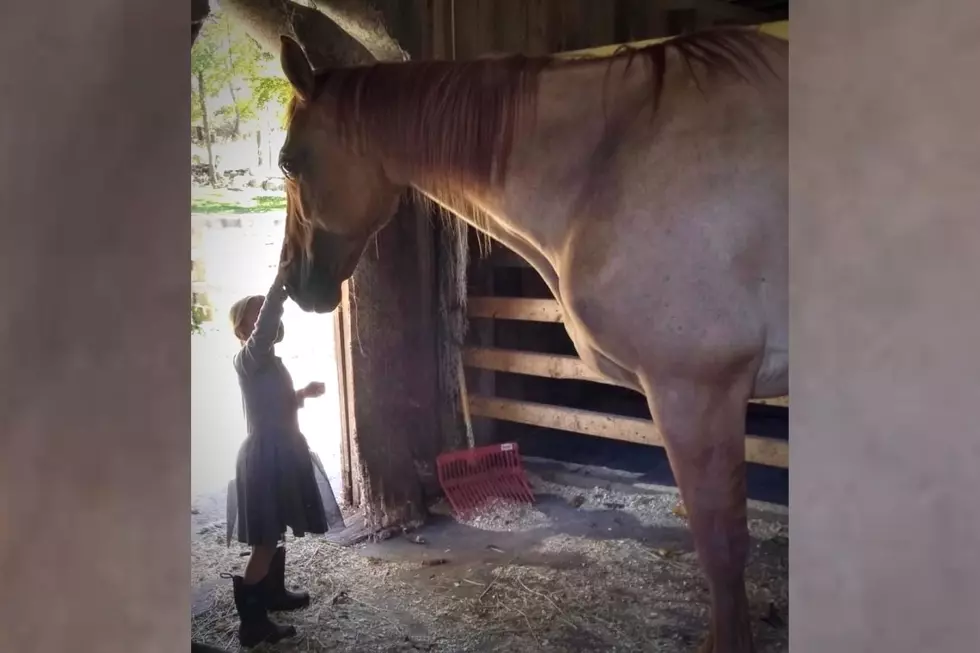 Tiverton Horse Therapy Helps Individuals With Emotional Trauma
Medicine Horse @ Silva Spirit Farms in Tiverton, RI
I've spent the majority of my life in Westport, on the Tiverton line, and never knew about horse therapy until today.
Properly known as Equine Assisted Psychotherapy & Personal Development, Silva Spirit Farm in Tiverton offers assistance for those in need of therapeutic counseling. Now, these sessions don't involve actually riding on the horse, but rather walking with it and spending some time with it throughout the therapy.
The program is called Eagala and here's how it works:
According to Medicine Horse, the program that resides on Silva Spirit Farm, it's an "experiential modality that utilizes horses for growth and learning. In other words- participants learn about themselves and others by partaking in activities with horses and then discussing thoughts, beliefs, behaviors, and patterns."
Honestly, I have never heard of this type of program before, but I am highly intrigued. The therapy only works if there's a team involved that consists of an equine specialist, a mental health professional, and one or more horses. 
Owner of Silva Spirt Farm, Carol Silva, brought in one of the specialists from North Dakota and the other from western Massachusetts.
"You have to have the right combination to be able to collaborate with the horses and the right team to decide and choose the activities for the clients," Silva told Fun 107.
Here's what piqued my interest, because the way it works is rather fascinating. The horses provide therapy by reading the clients and feeling their emotions and eventually becoming a metaphor for whatever is bothering the individual or family.
Now, I've heard of psychologists and therapists who use the power of music or even surfing to cope with severe issues or trauma, but never any involving horses and that alone is what makes the program so unique.
Medicine Horse began as a pipe dream for Silva. For over a decade, she had dreams of opening up a horse farm that provided nurturing and comfort for those in need. Today, she can proudly say that what started as an LLC is now a fully licensed and staff program that came to life after a $1,000 grant from the United Way of Fall River, that was given just this past year to help those who are having troubles dealing with COVID-19.
Along with COVID, the program also caters to multiple scenarios and situations:
— Family stress or troubles
It can be used to help families with depression and anxiety due to COVID, especially with siblings who argue and parents having trouble dealing with that. It's designed using horses to help bring a healthy and peaceful life back to the broken or stressed-out family.
Medicine Horse, although not free, has been know to provide demos and all exclusive events to help out local programs that sponsor kids and adults who may have some sort of behavioral, mental, or traumatic experience that has affected his or her life.
This Saturday, October 3 from 10 a.m. to noon, Team Challenge of Rhode Island will be among those programs hand-selected to be invited down to Silva Spirit Farms where the Medicine Horse program will be able to show the power of equines through healing and coping through Equine Assisted Psychotherapy & Personal Development.
Due to COVID, this will not be considered a public event.
"This is all new to us," Silva said. "I do hope that when COVID rolls over, we can open up to the public for those who truly need the help."
OH NO WE DIDN'T: 12 Photos That Prove That Alpacas Are Cuter Than Llamas
Enter your number to get our free mobile app
More From WFHN-FM/FUN 107