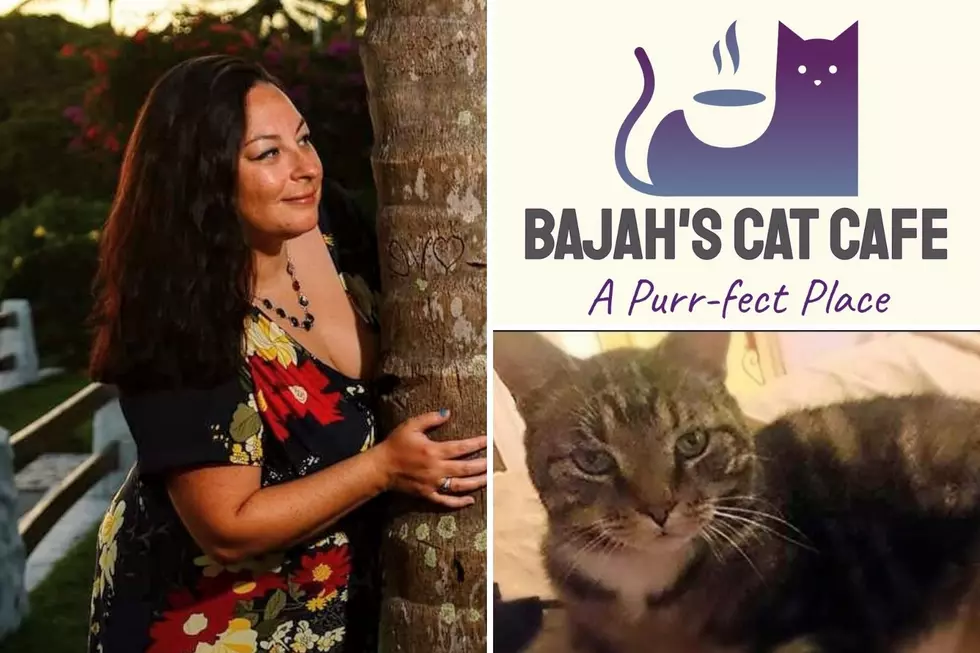 Tiverton Cat Café Is Coming Soon and Every Cat Is Adoptable
Courtesy of Amanda Souza-Viera
What do you get when you combine a love for cats, an interest in coffee, and a background in business? You get the first cat café in the SouthCoast area, and it's coming soon to Tiverton.
Amanda Souza-Viera grew up in Portsmouth, Rhode Island on a small farm. Her love for animals started at a young age when she would feed her baby goats, but she always had an infatuation with the barn cats and their sweet personalities. She owned a cat named Bajah for 17 years, making her love for felines grow even fonder.
"He was my everything," Souza-Viera said. "He made me want to do something positive for the cats in my area."
During a trip to the West Coast, Souza-Viera met her fate when she walked into a cat café.
"It lit up my inside and my outside when I walked in. I knew right then and there, somehow, I had to make this work for me," she said.
For the past 15 years, Souza-Viera has lived in Tiverton and is finally ready to make her dream come true. The construction of Bajah's Cat Café is currently underway, thanks to the help of her father and husband working around the clock.
Souza-Viera and her family aim to create a warm, and cozy atmosphere that will attract coffee and cat lovers alike. Her passion to support locals will be evident. All the artwork in the café will be created by local residents and the coffee will be locally sourced by New Harvest Coffee Roasters in Pawtucket.
While no date is set in stone, Souza-Viera aims to have her grand opening on May 22.
Like Bajah's Cat Cafe on Facebook to stay tuned about this purrfectly unique experience.
So how exactly does a cat café operate? Here are five things to know for when the doors finally open.
What to Expect at Bajah's Cat Cafe in Tiverton
A cat café is coming soon to Tiverton, and Amanda Souza-Viera is exciting to bring cat lovers and coffee lovers under one roof.
More From WFHN-FM/FUN 107