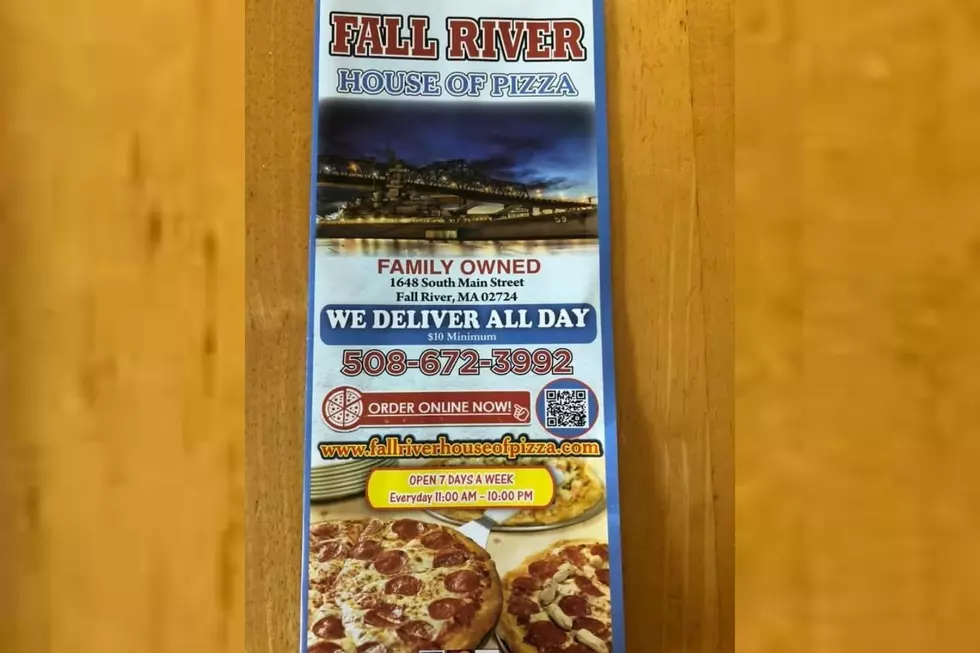 This Fall River Pizza Menu Is Nuts
Gazelle/Townsquare Media
Get ready to get that "one of these things is not like the other" song stuck in your head with this story.
I got a phone call from an old friend of mine who brought to the table one of the most mind-boggling things I've come across this year – and that's saying something for 2020.
If you've ever received a menu for a local restaurant or take-out joint in the mail, then you're familiar with the fact that whatever the restaurant is selling, for the most part, there's going to be a nice, eye-catching photo of the most popular food item. In this case, it was pizza from the Fall River House of Pizza.
Pizza restaurants today have become pretty creative with funky flavors and combinations and I've had everything from crab rangoon pizza to chourico-and-chips pizza to even both chicken and shrimp Mozambique pizza.
However, have you ever had pizza with peanuts on it? I'm talking about those shelled, all-American baseball peanuts, layered on top of a pizza.
Take a closer look at the bottom right-hand corner at this menu and tell me what you see here:
Yes, those are peanuts, my friends.
I immediately made a phone call over to the restaurant and the gentleman who answered seemed a bit confused as well and didn't exactly have an answer for me.
"Is that a pizza that you offer?" I asked him.
That's when he called over to the owner and was told no, it's a stock image that the menu creators must have used; after all, the focus is mainly on the large pepperoni pizza centered on the menu.
So, I wish I could give you all a definitive answer as to why a) someone put peanuts on a perfectly good pepperoni pizza and b) why exactly it was used as the featured image on a menu that was sent out to thousands of mailboxes around the area.
I will tell you this: if the goal was to get people talking about the restaurant in general, then Fall River House of Pizza has wildly succeeded.
Great, now I want pizza. Hold the peanuts.
Gazelle's Guide to Grilling Cauliflower-Crusted Pizza
Enter your number to get our free mobile app
More From WFHN-FM/FUN 107