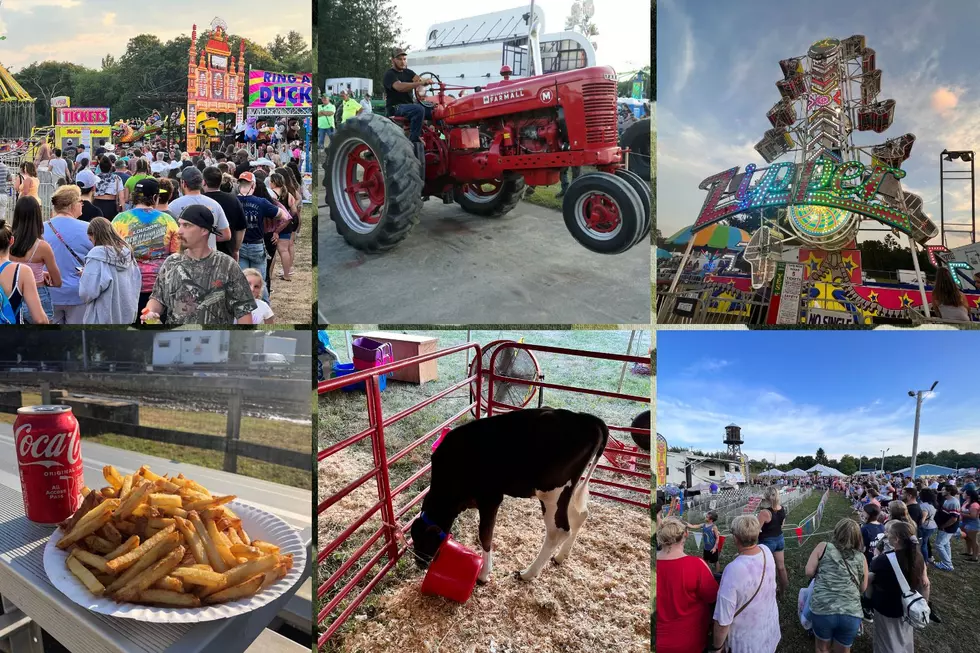 Your Westport Fair Survival Guide
Gazelle/Townsquare Media
The year is 2022 and normalcy has finally arrived on the Westport Fair Grounds.
The annual Westport Fair is in full effect after a very successful first few nights. As we head into the weekend, it's going to get a lot more crowded and the temps are on the rise. Being shoulder to shoulder with a crowd of strangers is only going to raise the heat.
That said, the sweet sounds of the tractor pulls and screams from carnival rides can be heard around the SouthCoast and the smell of fair food and livestock has filled the air.
If you're from Westport or the surrounding towns, chances are you've visited the fair at least once or twice in your lifetime. You've seen it all and know the ropes. Kudos to you. For anyone who might be new to the area or perhaps has simply never gone to the fair, then I've got just the guide for you.
I confidently consider myself a pro when it comes to the Westport Fair. I've attended, worked and reported on it for the majority of my life. If you ask me, it's nothing more than a giant class reunion of Westport alums, but for out-of-towners, it's an experience like no other.
Below are 15 tips that will help you survive your very visit to the Westport Fair. Plan accordingly and take my advice to heart. It just might save you some stress in the long run.
Most importantly, just have fun and take it all in. It's been a few years since we've gathered together. Cherish it and grab yourself an ice-cold Del's Lemonade on your way out.
The Ultimate Westport Fair Survival Guide
If you're a first-timer or out-of-towner, here's how to make the most of your visit to the legendary Westport Fair.
13 Backroads of Westport, Massachusetts You Must Drive on a Sunny Day
Take a drive down these gorgeous backroads of Westport, Massachusetts that overlook pastures, farms and the ocean to better enhance the scenic ride.
40 Picturesque Reasons to Never Want to Leave Westport, Massachusetts
From the grape vines of Westport Vineyards to the vast meadows and farm lands, Westport's Shara Grant captured the true beauty and essence of her town.
More From WFHN-FM/FUN 107