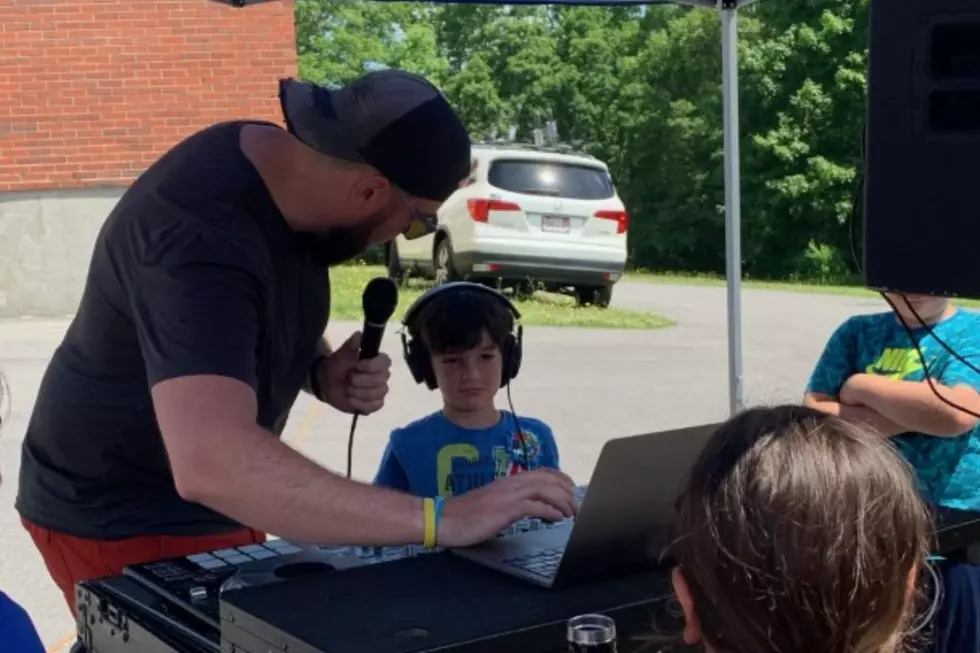 The Top Three Songs SouthCoast Kids Request Are a Blast From the Past
Courtesy Meredith Wilkinson
If you're wondering what kids are listening to these days, I can promise you it's not just the "new stuff."
Throughout my career here at Fun 107, I've visited many SouthCoast schools to bring my love and joy for music to the kids. Now and then, I'll get a call from the local schools asking if I can DJ for a pep rally or field day or after-school dances. My motto is, "If I can help, I'll help." If the kids are having a fun time, so am I.
Just the other day, I was invited by Joseph DeMello Elementary School's PTO President Meredith Wilkinson to DJ a giant "Recess Party" to celebrate the end of the year. Let's be honest. These kids have gone through a lot over the past couple of years and are overdue for some well-deserved fun.
One by one, the classes came out to soak up the sun and join the dance party as they took turns celebrating recess.
Each block of classes lasted around 20 minutes, and boy did these students dance. This brings me to the topic of discussion: the top three requested songs by elementary school students.
Song Request No. 3

:
"No Scrubs" -- TLC
I'm not exactly sure where this resurgence came from, but I'm always getting requests for TLC's "No Scrubs." Frankly, I'm not mad about the nostalgic '90s jam.
Song Request No. 2

:
"Never Gonna Give You Up" -- Rick Astley
I'm down for a good "Rick Roll" now and then, but this song was requested by at least eight kids at DeMello and each time it came on, they jumped with joy. This is 100% thanks to YouTube.
Last but not least...
Song Request No. 3

:
"Macarena" (Bayside Boys Remix)- Los Del Rio
I'm not kidding you. I had nightmares of this earworm. Every single class that participated in recess at DeMello asked for this song, multiple times, and danced along to the same 12 movements for the entirety of the nearly four-minute tune. It drove me crazy, but the kids had a blast.
That's all that matters and I'm just here yelling "Ayyyeeee Macarena!" with the rest of the kids.
Whether these songs became popular (again) from YouTube or TikTok or whatever kids are into these days, at least they're not vulgar or negative. Believe me, I've heard much worse.
The Most-Played Songs for Every Year of Fun 107's History
Fun 107 has played a lot of hits over the years, but what are the biggest ones? We put together a list of the hottest hit for each year of Fun 107's 32-year history – and some of them may surprise you. And if you can't remember the song or you just want to hear it again, click on the title of the track or the photo to see the music video.
More From WFHN-FM/FUN 107