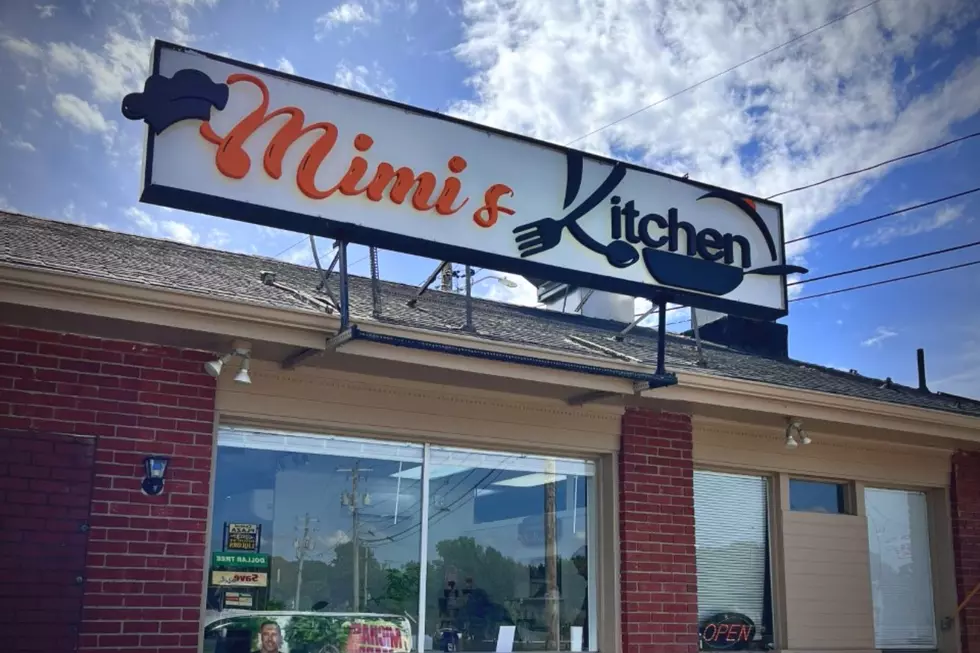 Meet the Mimi Behind New Bedford's Mimi's Kitchen
Gazelle/Townsquare Media
If you're looking for a really good home-cooked meal, then add Mimi's Kitchen in New Bedford to your list of local restaurants.
On Tuesday, I spent lunchtime at the new Mimi's Kitchen on Nauset Street. The mom-and-pop breakfast and luncheon establishment opened in February 2022 and has been going strong ever since.
Mimi's chefs up delicious comfort food from chicken pot pie to chicken and waffles and even breakfast sliders (mini sausage; bacon; and ham, egg and cheese breakfast sandwiches) that come with a side of savory home fries.
A little bit of everything for everyone.
Whenever I see a new restaurant that incorporates a name, I always wonder who that person is and the inspiration behind it. Someone somewhere was "Mimi" and I had to get to the bottom of it.
Owner Tara Aguiar Gordon was not only hospitable but provided the answers I was seeking, seeing how "Mimi" was her all along.
"Mimi's is from my seven grandchildren," Aguiar-Gordon said. "That's what they call me. Our culinary style is just your everyday home-cooking meals. I was brought up with family cooking and Sunday dinners and those dinners are what I'm trying to give to people at affordable prices."
Out of everything "Mimi" cooks in her kitchen, she claims that her grandmother's kale soup recipe is one of her favorites to whip up.
Whether you're in the mood for breakfast or a hearty lunch, Mimi and her staff are sure to take care of you.
Nine SouthCoast Restaurants We Miss That You Might Miss Too
There have been many great restaurants on the SouthCoast that have come and gone over the years, but here are nine we wish we could visit just one more time.
More From WFHN-FM/FUN 107