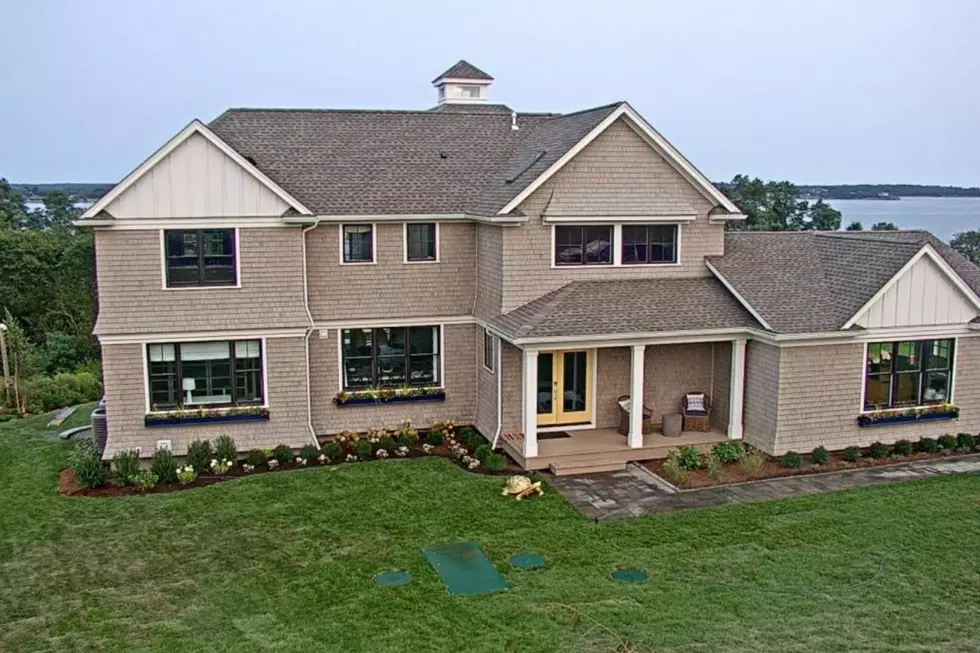 The 2021 HGTV Dream Home Is Breaking Ground in Newport
HGTV
Enter your number to get our free mobile app
Just when I thought Newport, Rhode Island couldn't be any more beautiful, HGTV decided to build its next "Dream Home" right in my backyard, and I'll be praying to the house gods to try and win it.
HGTV is celebrating its 25th anniversary of building Dream Homes across the country, and in the promo video, says how the network needed "somewhere special" to celebrate this milestone. HGTV chose well by going with Newport. The island is made up of natural beauty and dripping in rich history and culture. It's the perfect combination of historical chic and modern flare.
And this house that's breaking ground across the water from us fits right in with the magical allure of the area. The floor plans depict four bedrooms, four bathrooms, a library, two decks, a garage, and a "bonus room" on the second floor with two rooms adjacent to it that read "unexcavated." Some might ask, what would you do with all of that house? I would say living my best life, that's what.
From the looks of the promo video, the house sits right on the water, a prime spot for any home in Newport, but hard to come by without dishing out some serious cash. Wouldn't it be nice to keep the checkbook in your purse and win this home instead? The sweepstakes begin on December 28 at 9 a.m. Eastern, and yes, I already have an alarm set to log onto the website.
Click here to watch a time-lapse video of the building process, browse photos, and learn more about Newport.
LOOK INSIDE: Kid Rock Is Selling His Grand $2.2 Million Detroit Mansion
More From WFHN-FM/FUN 107