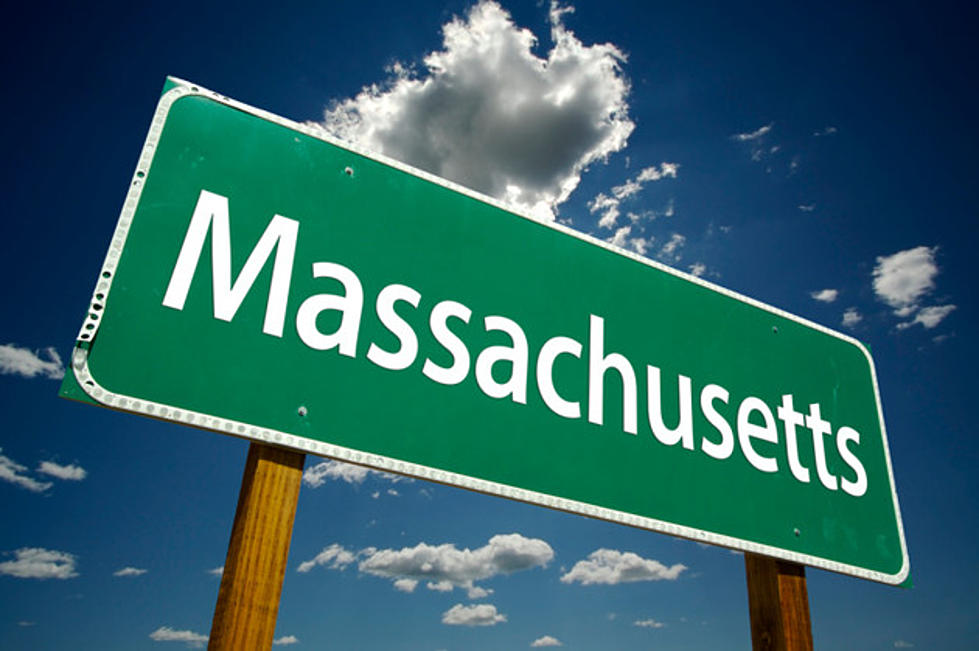 Ten Fun Facts About Massachusetts
TSM
Here's some random information about Massachusetts that you may not know.
There's a lot of history to the state of Massachusetts, but there is also a lot of random state facts that you may not know.
Here's some fairly useless Mass trivia you can regale people with at parties.
Bethany Clarke/Getty Images

Bethany Clarke/Getty Images

1

There's a house in Rockport made out of newspaper

Yes, back in 1922 Mr. Elis F. Stenman began building his summer home out of newspaper as a hobby. He not only made the house itself, but the objects in it all out of newspaper. There's even a paper piano!
Now referred to as Paper House, it's one of the top 50 roadside attractions in the country.

2

The MA state insect is the ladybug

Not really sure why we have a state insect in the first place, but Massachusetts does and it's the ladybug. A second-grade class in Franklin came up with the idea back 1974 and it apparently stuck.

3

Massachusetts has the lowest divorce rate in the country

I guess there's a lot of love in Massachusetts, cause from coast-to-coast we have the lowest divorce rate of any state. According to the US Census Bureau, the divorce rate in MA is 2.2 divorces per 1000 people.

*FYI: The state with the highest divorce rate is Tennessee

MSPhotographic/ ThinkStock

MSPhotographic/ ThinkStock

4

It is illegal to use tomatoes to make clam chowder

There are still some weird laws on the books in Massachusetts, including one that states you cannot use tomatoes when making clam chowder. No idea why this had to be outlawed, but Maine has a similar law about chowder.

Other weird laws in MA, beer can't be given to hospital patients,snoring is prohibited unless all windows are closed and locked and bullets may not be used as currency.

5

The Hood jug outside the Boston Children's Museum holds 50,000 gallons

Yes, if that massive Hood jug at the Children's Museum was actually full of milk, there would be 50,000 gallons in there. If they filled it with cream 8,620 gallons would fit.

6

Both basketball and volleyball were invented in MA

We're clearly a very sporty state, because both basketball and volleyball originated in Massachusetts.

Basketball was first played in Springfield (hence the Basketball Hall of Fame being located there) back in 1891 after being invented by James Naismith.

Volleyball came out four years later in 1895 and was invented by William Morgan in Holyoke.

7

Massachusetts is home to the lake with the longest name in the world

It may be called Webster Lake by the locals, but that's because it's actual name is crazy long and really hard to pronounce.

Lake Chargoggagoggmanchauggagoggchaubunagungamaugg is not only the longest geographic name in the US, it's the longest lake name in the world.

(You're trying to figure out how to pronounce it right now I know it!)

8

The 'Citgo' sign contains five miles of neon tubing

You see it every time you watch a Red Sox game, but did you ever wonder how much tubing it takes to light up the famous 'Citgo' sign?

Me neither, but apparently it's five miles of tubing.

9

Pink plastic flamingos were first manufactered in Leominster

They are a staple of cheesy lawn decorations and in a way Massachusetts is to blame for them!

The classic pink plastic flamingos were first manufactured by Union Products in Leominster.

And they are still making them today!

10

The first Dunkin Donuts ever opened was in Quincy

America may run on Dunkin, but Dunkin had Massachuetts running first.

Opened in 1950, when coffee cost just ten cents, the original Dunkin is still open at 543 Southern Artery, Quincy.

The coffee shop was retro-renovated to give the building it's original look back in 2011 and just like the first one, there is no drive thru.
More From WFHN-FM/FUN 107