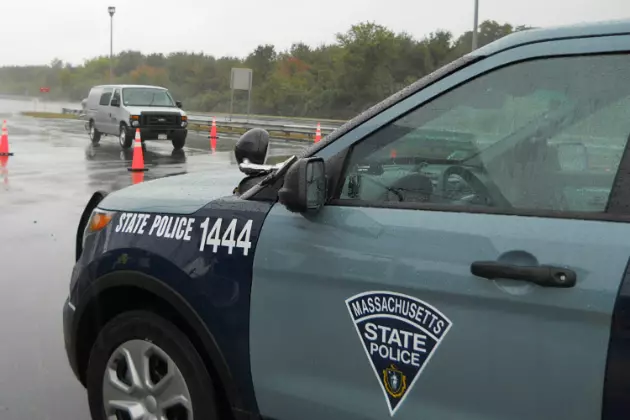 State Police: Trooper Dragged by Car in Fall River
Massachusetts State Police
FALL RIVER — Massachusetts State Police say a trooper was dragged by a car that was allegedly fleeing a motor vehicle stop in Fall River early Tuesday morning.
According to state police, the trooper was treated for his injuries at St. Luke's Hospital and returned to finish his shift after he was released.
His name was not released.
Police said the trooper started his shift at midnight out of the Dartmouth barracks, and stopped a car on an unspecified motor vehicle violation at Pleasant and 17th streets at around 12:30 a.m. Tuesday.
According to police, the female driver started driving away as the trooper was standing next to her car speaking with her.
He reached into the car to try to prevent her from fleeing the stop, and police said he was dragged for about 100 feet before letting go.
The woman allegedly fled the scene.
State police said the trooper was released from St. Luke's at around 4 a.m. Tuesday and returned to work to continue the investigation and search for the suspect.
The investigation is ongoing.
The SouthCoast's Most Exciting Police Chases
Here's a list of some of the wildest police pursuits around the SouthCoast in recent memory.
Biggest Drug Busts on the SouthCoast
Here's a list of ten of the biggest drug busts ever seen in the SouthCoast area.
More From WFHN-FM/FUN 107