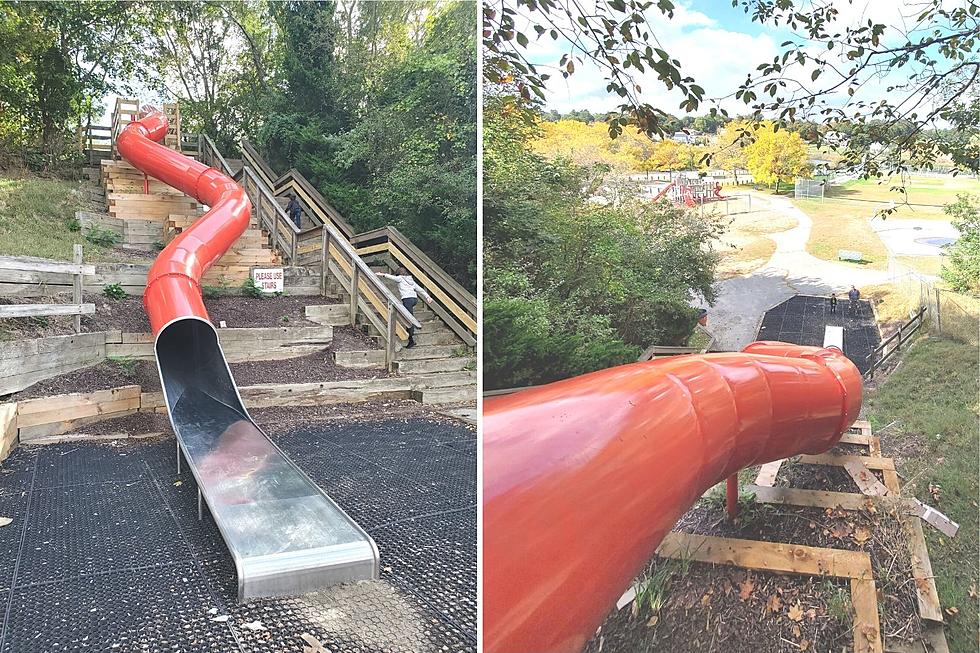 Prioritize Your Trip To Somerset's Big Red Slide Before Beach Season Arrives
Townsquare Media
One of the best things about it getting warmer out right now is that some of the best places to visit are still open to the public.
You may be one of the many who have taken advantage of the higher-than-usual temperatures to stroll a beautiful, seasonal, sticker-only beach. You may be like me and get deeply upset with every new "Town Parking Only" and "Parking by Sticker Only" sign that gets posted come May. I get it. For that precise reason, I want you to take advantage of the warm weather and get your kids out to the Big Red Slide before the signs go up.
You may have spent hours as a kid at Somerset's Big Red Slide since its 1988 arrival at Pierce Beach. Maybe over time, you grew too old for it not realizing that seeing it torn down completely made you miss it.
In the past few years, the park's playground itself got an overhaul and was diverse enough to spend an hour or two, but in the distance was a taped-off, broken red slide that just reminded you of how much fun the park once was. Then, in 2021, the old broken plastic slide was replaced with a brand-spankin' new, old-fashioned metal tubular slide with absolutely zero age limits. I mean it. My kids were taking turns on the slide with kids as young as 3 and as old as 77.
If you have the stamina to walk up the giant flight of wooden steps and the flexibility to get yourself into the metal tube and slide down, this giant slide is for you.
Pro-tip: Sweatpants or riding down on a sweatshirt will make this trip down this metal slide so fast, you'll fly clear off the edge. Is it not every kid's dream to go super-super fast and fly off the edge?
Pierce Beach becomes a sticker-only beach come summer, and that makes this totally tubular slide off-limits for out-of-towners. Beyond being absurdly fun, it will absolutely tire your kids out because that tall flight of stairs spares no one.
Put this one on your playground bucket list. Prioritize it. Make a promise to yourself to try it no matter how much your adult knees hurt. You will not regret and it will become a core memory for your kids no matter how young or old they are.
If your kids are just finally old enough for playground adventures, check out our entire list below.
Ultimate SouthCoast Playground Guide 2021
The Ultimate SouthCoast Playground Guide for 2021 features 48 public playgrounds throughout Southeastern Massachusetts and Rhode Island.
More From WFHN-FM/FUN 107