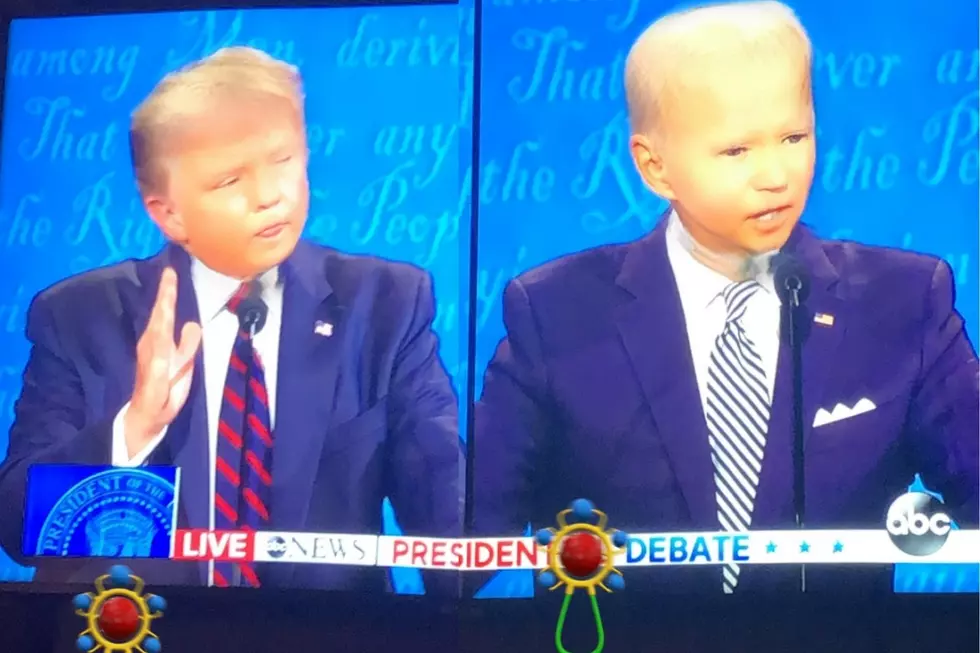 Snapchatting the 2020 Presidential Debate [PHOTOS]
Gazelle/Townsquare Media via Snapchat
Enter your number to get our free mobile app
In the words of Britney Spears, oops, I did it again.
The talk all around the country today has been about the incoherent and babbling 2020 presidential debate between President Donald Trump and Democratic candidate Joe Biden.
Now, if you're someone who sat through the entire two-hour debate, then you deserve some kind of medal or at least a cookie for having to suffer. I'm not biased in any way, nor do I know or understand anything about politics. I don't take sides and I'll be completely honest when I say that I'm pretty uneducated when it comes to this stuff. Sad, I know.
However, what I do know is how to Snapchat and filter people's faces to distort and disfigure them for entertainment purposes and an all-around hearty chuckle. It's what you do when you have the mindset of a child.
Barely making it through a solid five minutes of the debate, I was able to capture 15 side-by-side Snapchat photos of both Trump and Biden in their natural habitat, hidden behind a special effect.
There's no need to be offended or get upset over this article, it's all for fun and if you can't see it that way, then perhaps that's the problem with America.
So, sit back and begin scrolling, it just might brighten up your day a bit:
Gazelle Snapchats the First Presidential Debate
More From WFHN-FM/FUN 107