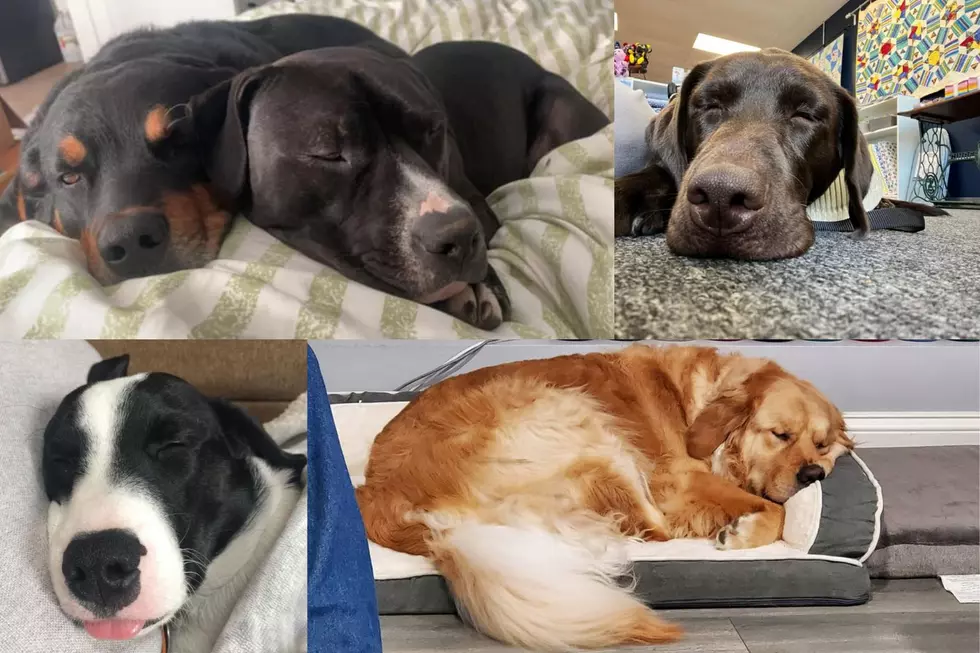 Here Are 52 More Sleepy SouthCoast Dogs to Brighten Your Day
Submitted Photos
If you're having a bad day, I might be able to turn it around.
One of the best parts of my job is asking the audience to send in photos of their fur babies. As a Dog Dad and all-around animal lover, I'm always excited to work on projects that involve local pets.
If you recall, a little over two years ago, I asked the good people of the SouthCoast to submit photos of their sleeping dogs after asking, "Do you let your dog sleep in the same bed as you?".
Here's the final tally for the poll, in case you're curious:
To this day, my dog still sleeps in the bed with my fiancee and me, but only every so often. While my dog enjoys a good cuddle session, she, like her old man, prefers her own space.
Thankfully so.
"Bella" is not exactly a lap dog and takes up a majority of the queen-sized bed. Not to mention, if her dreams consist of chasing squirrels, then I have to prepare myself for a brutal (although accidental) swift quick to my body.
Yeah, it's not fun.
Since you all loved the original list of SouthCoast's sleeping dogs, I took it upon myself to create yet another round of photos.
This is the definition of Cuteness Overload.
With that being said, here are a bunch of local dogs taking nice little cat naps. See what I did there?
52 Sleepy SouthCoast Dogs That Will Make You Smile
SouthCoast "pet parents" share their slumbering fur babies for all to see.
Sleeping Dogs of the SouthCoast
More From WFHN-FM/FUN 107