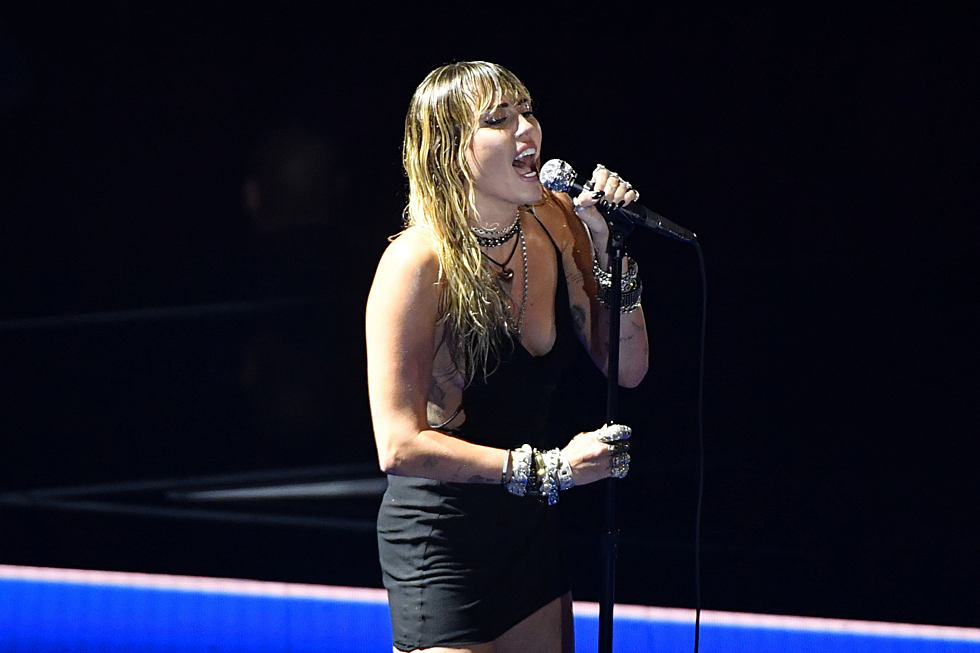 Should Miley Cyrus 'Slide Away' or Stay? [WICKED OR WHACK?]
Getty Images
The MTV VMAs was a night of some pretty epic performances. Lots of comebacks, if you ask me, with Missy Elliot totally rocking it, Jonas Brothers just owning the city of Newark, and Miley Cyrus stepping on the VMA stage for the first time since her twerking incident with Robin Thicke.
Not only did Miley give us a tame performance with a classy little black dress, she showed us a little vulnerability but not having any props or special stuff on stage with her.
It must have been pretty amazing for her to have her dad there to see her as well. Yes, Billy Ray Cyrus was there to accept his award for the song he did with Lil Nas X.
Miley's new song apparently 'Slide Away' is apparently a tell-all about her-now severed relationship with Liam Hemsworth. In case you haven't heard it, here it is:

It's giving me fall vibes, making me just want to sip on a pumpkin spice latte, throw a sweater on and relax on the porch. The lyrics clearly are deep and emotional. Liam was the one who initiated their separation only after hearing her share with the world that she wanted some kind of open relationship and that she clearly doesn't want labels on her sexuality.
Regardless, I'm liking this side of Miley. It may or may not be a No. 1 hit but I feel like this is the first time we got raw emotions from Miley.
What are your thoughts on the song? Is it wicked good, or totally whack?
More From WFHN-FM/FUN 107