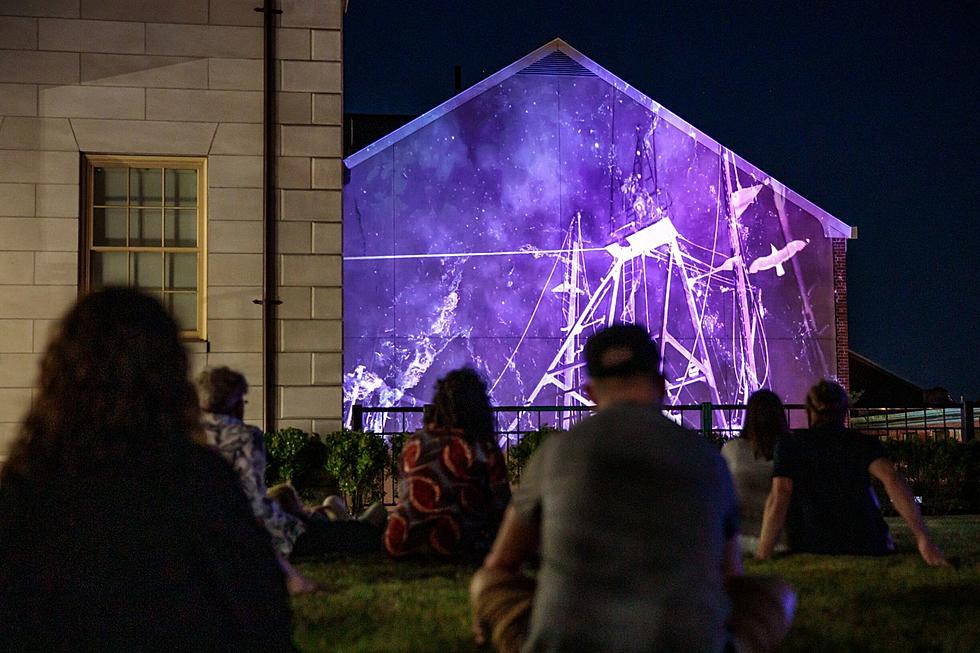 See the Light in Downtown New Bedford
Aram Boghosian
The holiday weekend is here and we are all looking for stuff to do that is safe yet fun. I happened to stumble onto some amazing art with a deep connection to New Bedford's history.
The Massachusetts Design Art and Technology Institute has kicked off a city-wide collaborative art venture called "Light 2020." It consists of free public art projects that showcase some of New Bedford's legacy with an angle on renewable energy and you guessed it, light.
Each art piece will aim to inspire and can be viewed while still practicing social distancing. It's how I found them. Just simply walk down the streets of Downtown New Bedford and you can't miss them.
All of the art that can be found all over downtown have amazing stories of inspiration for each piece that coincide with so much of New Bedford's vibrant fishing history.
They have been constructing this amazing experience for weeks now as they showcase on their Facebook page. One thing you will notice is their use of light in each exhibit. It's truly great timing for this as we all are looking for the light at the end of this pandemic, and yet it ties back to New Bedford's history as "The City That Lights the World" during the whaling era, when whale oil was used to light lamps.
You can learn more about DATMA and how long you will be able to view this amazing art experience on their website.
I absolutely loved that I only accidentally stumbled upon this but ended up spending at least an hour walking to see and learn more about these pieces. If you can't see them this weekend, they will be on display through September.
Seven Things You Need to Know Before Moving to the SouthCoast
Enter your number to get our free mobile app
More From WFHN-FM/FUN 107