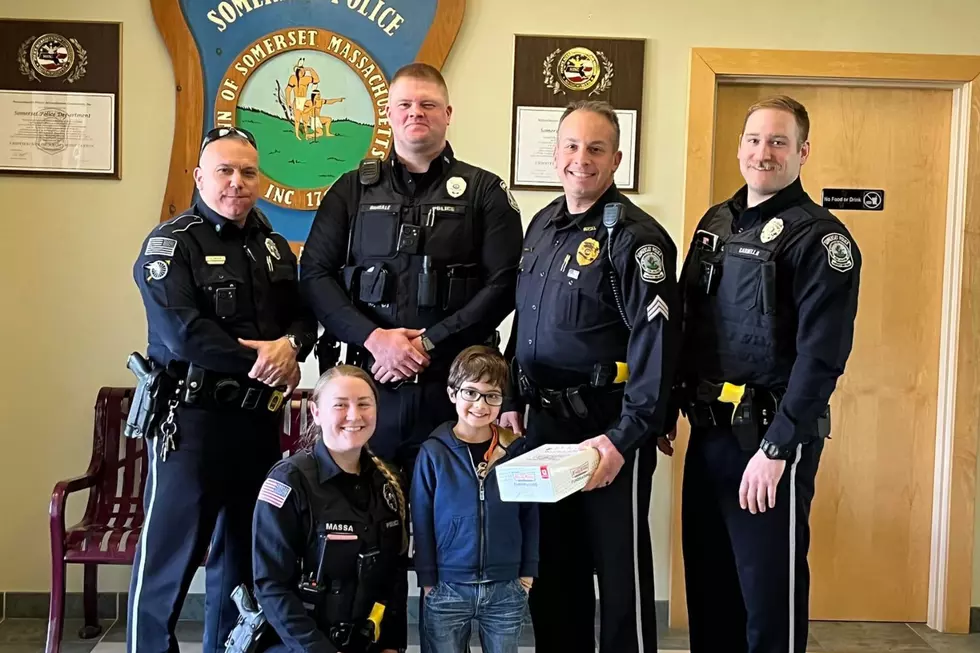 See Police, Fire Vehicles and More on Somerset Public Safety Day
Somerset Police Department Facebook
The Somerset police and fire departments will bring the community together for an educational, family-friendly safety event on June 11.
Somerset Public Safety Day will be held rain or shine.
Grab the kids and their bicycles and make some time to head to Somerset-Berkley Regional High School, 625 County St., to have fun and to learn a thing or two.
The yearly event will feature some returning staples, the departments said this week. Check out the town's police and fire vehicles on display. Watch motorcycle and Massachusetts State Police Air Wing demonstrations. Check out information booths, games, crafts and food. There will even ba DJ on site to help you wiggle out any stress.
A smoke trailer will produce conditions not unlike those firefighters experience when doing their dangerous work at homes and businesses around town.
New this year is a Bike Rodeo, during which the young ones will learn bicycle-riding safety. Officials will even do a safety check on bikes to make sure they're road-ready.
This event is free to the public.
Nothing better than something to entertain and educate the kids (and us, let's admit it).
It's happening Saturday, June 11, 10 a.m. to 2 p.m., at Somerset-Berkley Regional High School.
More information is available on Facebook or by calling patrolman Michael Demoranville at (508) 679-2138
Participants will include Massachusetts State and Environmental police departments, Bristol County Sheriff's Office, Bristol County District Attorney's Office, Children's Advocacy Center of Bristol County, Home Depot, Liberty Utilities and AAA, among others.
Eight Water Safety Tips to Keep You Afloat This Summer
Beach and pool days have arrived on the SouthCoast, and it's always important to know how to keep yourself, and your family, safe while spending time around water. This summer, keep these water safety tips in mind, courtesy of the Massachusetts State Police Dive Team.
Tour the SouthCoast's Best Attractions, Food and More From A to Z
From decadent donuts to fields of u-pick flowers, there is so much to delight in here on the SouthCoast. Take a tour of some of the area's top spots, and don't forget to sample some signature foods along the way!
More From WFHN-FM/FUN 107