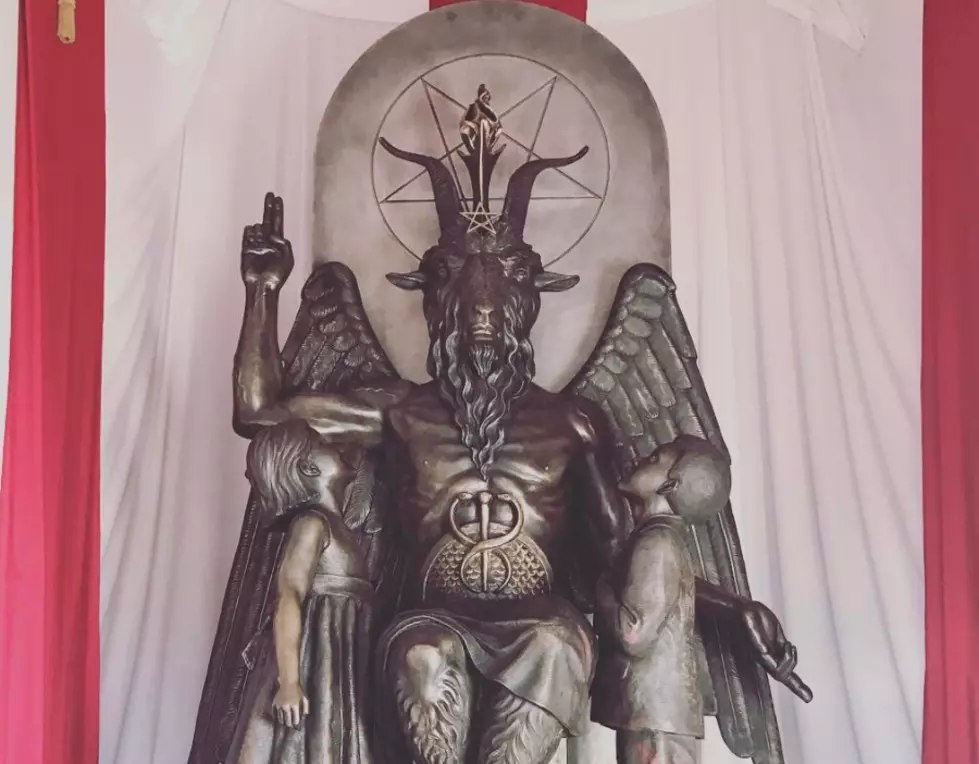 Satanic Temple Set to Re-Open in Salem [ROAD TRIP WORTHY]
Instagram
Just in time for Halloween, the Satanic Temple (and seven-foot-tall goat head statue) returns to Salem. 
The international headquarters of the Satanic Temple will be re-opened to the public today, September 24. The re-opening comes after the temple underwent renovations and will be located in a Victorian house built in the 1800's.
The over seven-foot-tall statue of Baphomet will be making its return from Arkansas and displayed in the temple. The organization was trying to get the Baphomet statue displayed in Little Rock at the state capital grounds, but it is coming home to Salem instead. Another veteran's monument will also be on display and there is also a gift shop.
In addition to the renovations and displays, the Temple hosts formal ceremonies, lectures, screenings, and meetings.
You can visit the temple today at 64 Bridge Street in Salem and follow along with their events here.
More From WFHN-FM/FUN 107