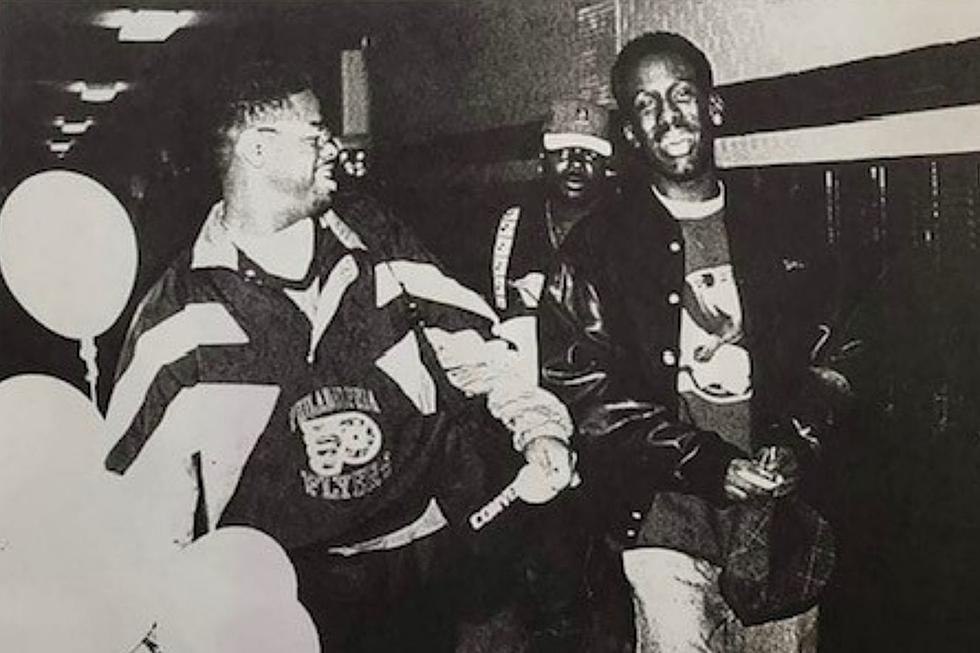 Remembering When Boyz II Men Took Over New Bedford's Roosevelt Junior High
Roosevelt Junior High School New Bedford, MA
Monday marked 26 years since one of the biggest musical acts of the 1990s paid a visit to New Bedford's Roosevelt Junior High School.
It all started with a young New Bedford boy entering a contest at McDonald's.
"Walmart in Dartmouth used to have a McDonald's when you first walked in. I saw an entry box and said, 'What the heck, I might as well enter.'"
That decision was pivotal in creating a core memory not only for himself but for his entire school.
His name was Peter Schinas, but he's now known as Peter Melo.
"Is that your new stage name?" Maddie joked Monday morning on "Michael and Maddie."
"No, no one ever booked me after that day," laughed Melo.
"Come on, you never became a hype man?" teased Maddie.
No one was laughing the day Boyz II Men walked into Roosevelt. Everyone was in shock to see the group, responsible for hits such as "Motownphilly" and "End of the Road," walking around in the junior high school. They were right at home. And Peter Schinas was 100% their hype man for the day, introducing them to his classmates on stage.
"We handed out roses," remembered Melo. "And everybody had the day off, even the cafeteria workers.  They brought in McDonald's for lunch."
Melo says that he was featured in a Fox Kids commercial/promo for the contest for months after the show.
Schinas (Melo) joined Michael and Maddie Monday morning to remember that special day 26 years ago. He said it was definitely one of the most memorable days of his life.
Boyz II Men Visited New Bedford's Roosevelt Junior High School
Remembering when Boyz II Men Visited Roosevelt Junior High School in New Bedford in 1996.
We Need These Performers at the Portuguese Feast
Every year, the Feast of the Blessed Sacrament, also known as The Feast, has live entertainment and every year we wonder what these acts have to do with Portuguese culture, even though they're great. Here are some ideas of who we think would be a nice fit. Do you have any suggestions?
More From WFHN-FM/FUN 107