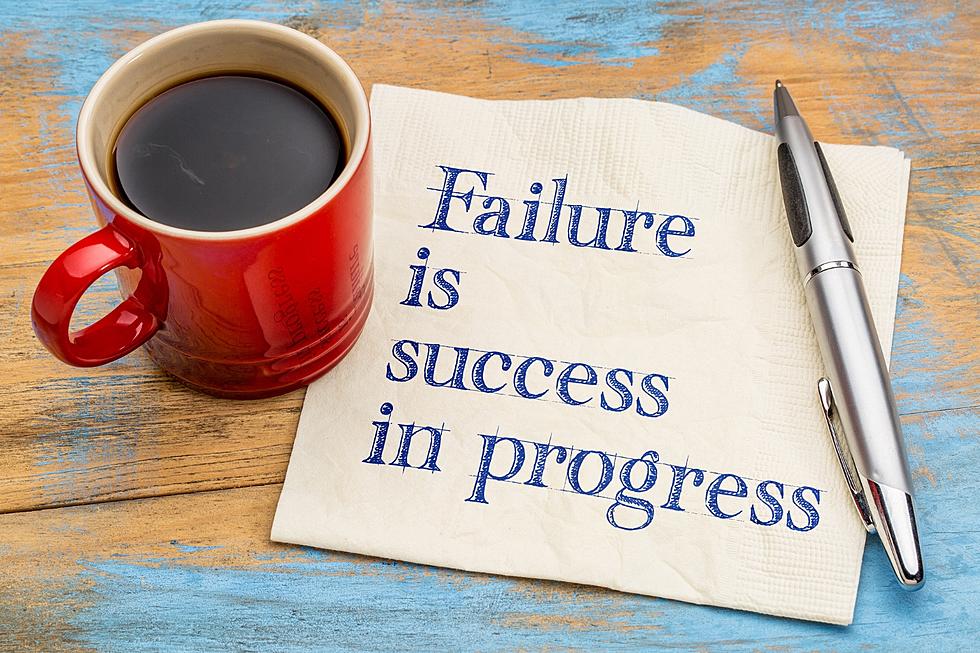 Recovering From My Failures By Reframing Them
Getty Images via Canva
During President Joe Biden's trip to Ireland, a young girl was curious to know if the president had any guidance or pointers to describe his keys to success.
I began to think introspectively about how I would answer that question. The head trip took me to an elapsed time that required I retrace my most important smart decisions, along with notorious defeats that smarted.
About 40 years ago, my mentor introduced to me to a mindset independent and opposite from conventional wisdom.
The common understanding, in a winning-is-everything society, is to think failure is setting a goal but not achieving it. That couldn't be further from the truth, but at the time, that was my outdated way of thinking.
In order to retrain my psychotic brain, I had to change my old biases and perspectives on what failure is and to see it in a completely different way. Professional photographers will move the lens around to get different angles, range and perspectives on the same shot. I had to learn to move the lens of my mind to start seeing things in a revised frame of reference, too.
I've heard it over and over again, that one of the biggest blocks to achieving success is the fear of failure. Traditionally, failure is seen as something to be avoided at any cost, right?
But failure is a part of life. In fact, more and more people are so fixed on not failing that they forget about feeling the joy of success.
Some of the world's greatest achievements have been made only after many failures that revealed their weaknesses. The Museum of Failure is a touring exhibition that gives us the best learning experience about the critical role that failure has played in the world's major inventions.
So my answer to the little Irish girl would be don't fear to fail. Use it to your advantage, and soon you'll develop the ability to bounce back quickly. I would tell her that, after 40 years of sobriety, to trust my saying that failure is good and simply a step toward meeting your victory.
I would tell her success can't happen without failure.
LOOK: 20 American foods that raise eyebrows outside of the US
Stac



ker
compiled a list of 20 unusual and uniquely American foods that might raise eyebrows outside the U.S.
LOOK: 25 must-visit hidden gems from across the US
From secret gardens to underground caves,
Stacker
compiled a list of 25 must-visit hidden gems from across the United States using travel guides, news articles, and company websites.
LOOK: The 25 least expensive states to live in
More From WFHN-FM/FUN 107