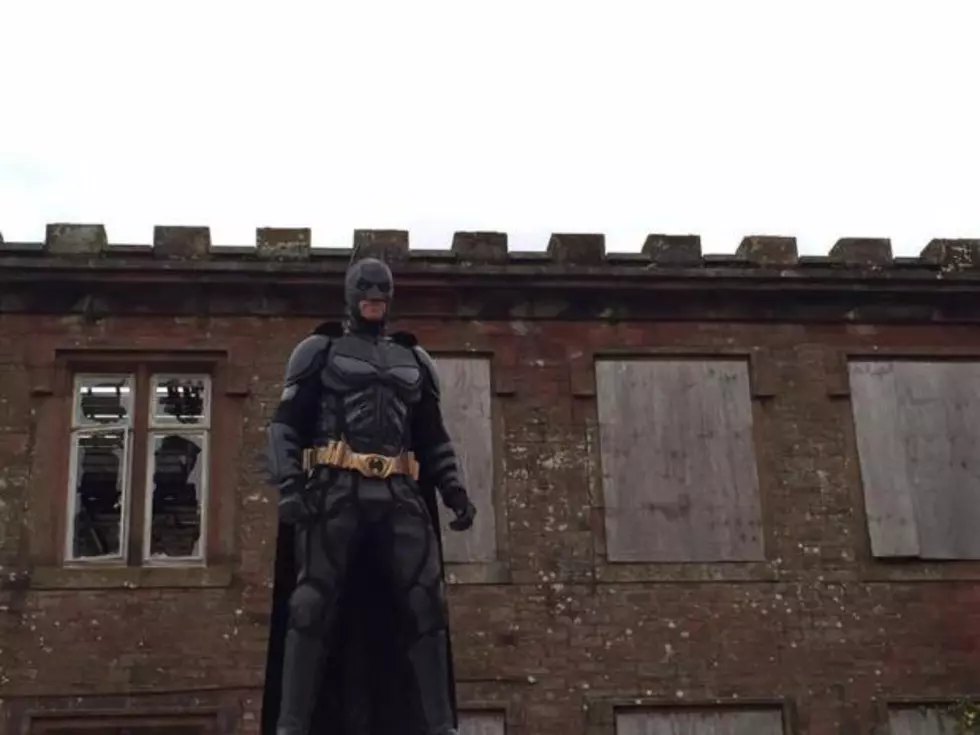 Real Life Batman Takes On The 'Killer Clown' Craze
(Picture: Facebook/BBC Cumbria)
It's no secret that "killer clowns" have been wreaking havoc on our towns and cities. Who can save us? Who can be our hero? The answer is simple. We need Batman.
The killer clown sightings have been popping up all over the country and the globe. The clowns have sprung up as recently as last week when one was seen at Dartmouth High band practice. They've been seen in New Bedford, Swansea and Fall River. They're getting too close for comfort! Well, there may finally be a solution!
Batman has come out of the shadows to save the world from killer clowns everywhere. The clown craze has reached Britain and apparently the doorstep of the Bat Cave. BBC Cumbria reported that a member of the Cumbria Superheroes is dressing as Batman and chasing down any and all clowns that pose a threat.
This is honestly the best thing ever! Hopefully Batman makes his way to the US to chase off our clowns too. Check out the Bat's message to all the scared kids, where he promises they don't need to worry anymore.
More From WFHN-FM/FUN 107