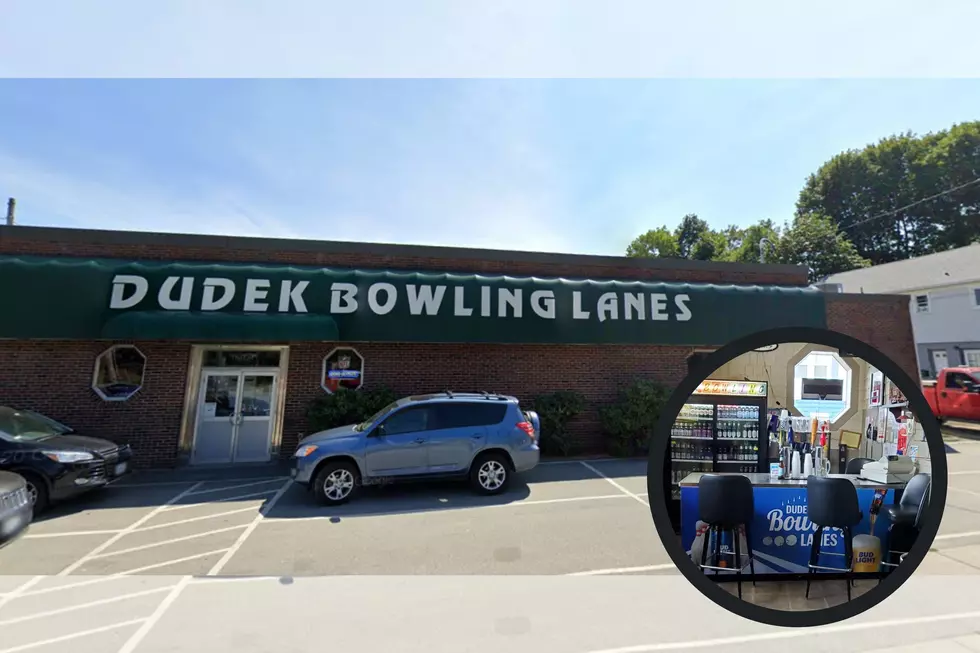 Pull Up a Stool at This Tiny Bar Inside a Rhode Island Bowling Alley
Google Maps, Kristen Pacheco/Townsquare Media
Next time you're in Rhode Island and looking for a place to grab a cold one, head over to Warren for a drinking experience unlike any other. But here's the catch: you'll have to limit how many friends you bring along because this bar has a pretty tight capacity.
The Open Frame is situated inside Dudek's Bowling Lanes on Child Street in Warren. Tucked away behind the arcade games and the retro carpet, you'll find three barstools at a counter and a few beer options on draft.
There's no need to fear that The Open Frame at Dudek's won't be able to get the big game on for you, though! Despite only having room for three barstools, The Open Frame features two TVs and a cozy atmosphere to enjoy a few drinks with your buddies.
This tiny bar is hardly the only unique thing about Dudek's Bowling Lanes, which is home to duckpin bowling, an alternative take on the more commonly-played tenpin game.
In a 2016 article highlighting "the lost art of duckpin bowling," the New York Times wrote that the sport features shorter pins and a smaller, lighter ball with no finger holes. The known history of duckpin bowling dates back to the 1890s in both Connecticut and the Lowell and Boston areas of Massachusetts, and records show that the sport was especially popular along the Eastern Seaboard, especially in Rhode Island, Connecticut and Maryland.
Next time you want to indulge in some duckpin bowling with your family or go out for a few games with your friends, The Open Frame's tiny bar inside Dudek's will be waiting for you with open arms and three seats.
What Are the Signature Drinks From Every State?
More From WFHN-FM/FUN 107