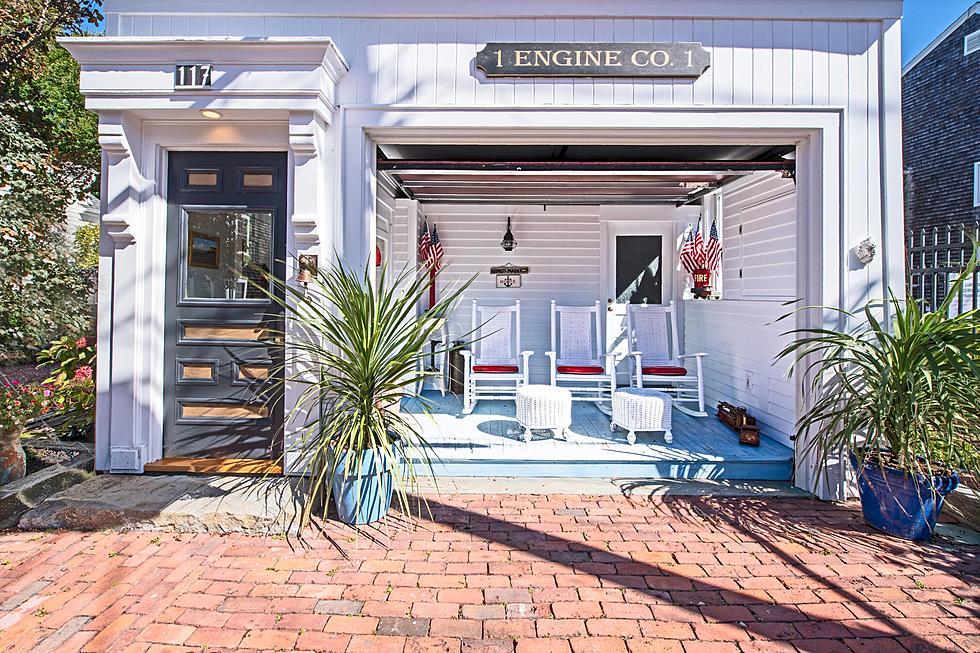 Cozy Up in This Provincetown Converted Firehouse
Michael Minore/COLDWELL BANKER PAT SHULTZ REAL ESTATE
For anyone who has ever driven by "The Fire House" in Provincetown and wondered what it looks like inside, this is your chance. For the first time in nearly 20 years this historic house has hit the market, and now with a price tag of $2.75 million.
Some serious renovation work went into this property at 117 Commercial Street, so much so, in fact, that it is hard to even tell the home was a former firehouse – but it certainly was. Built back in 1868, the property spent years as Provincetown's Engine Co. 1 fire station before being decommissioned in 1993.
In its long history, the house has always looked relatively home-like and its image was even captured on canvas by artist George Yater. Perhaps the biggest change to the building is my favorite feature of the house: the enclosed front porch.
It is a fantastic idea that I am amazed has never been seen on any previously converted firehouses. The concept of taking the truck bay and turning it into a front porch is so simple and yet so stunning. Plus, it's a perfect way to take the firehouse feel out of the building.
It makes me wish I had a truck bay to convert myself. Who wouldn't want a front porch you can hang out on in any type of weather? Warm, but rainy? Sit on the enclosed porch. Seasonal snowfall? Bundle up and take it in from the enclosed front porch.
I would use this feature as much as possible. I could even picture myself putting a Christmas tree out there in the winter to open presents outside on Christmas morning. Yes, I seriously love this porch that much.
See it for yourself and try not to imagine remodeling your garage this spring.
Converted Provincetown Firehouse Boasts Sweet Porch and a Whole Lot More
If you've ever traveled past 'The Fire House' in Provincetown and wonder what it was like inside, this is your chance to see it. For the first time in nearly 20 years, this stunningly renovated historic home is
on the market
with a $2.75 million price tag.
Newport Converted Firehouse May Want to Rethink It's Truck Bay
Want to live somewhere with a lot of history and a lot of character? Then this gorgeous converted firehouse in the heart of Newport could be the place for you.
More From WFHN-FM/FUN 107