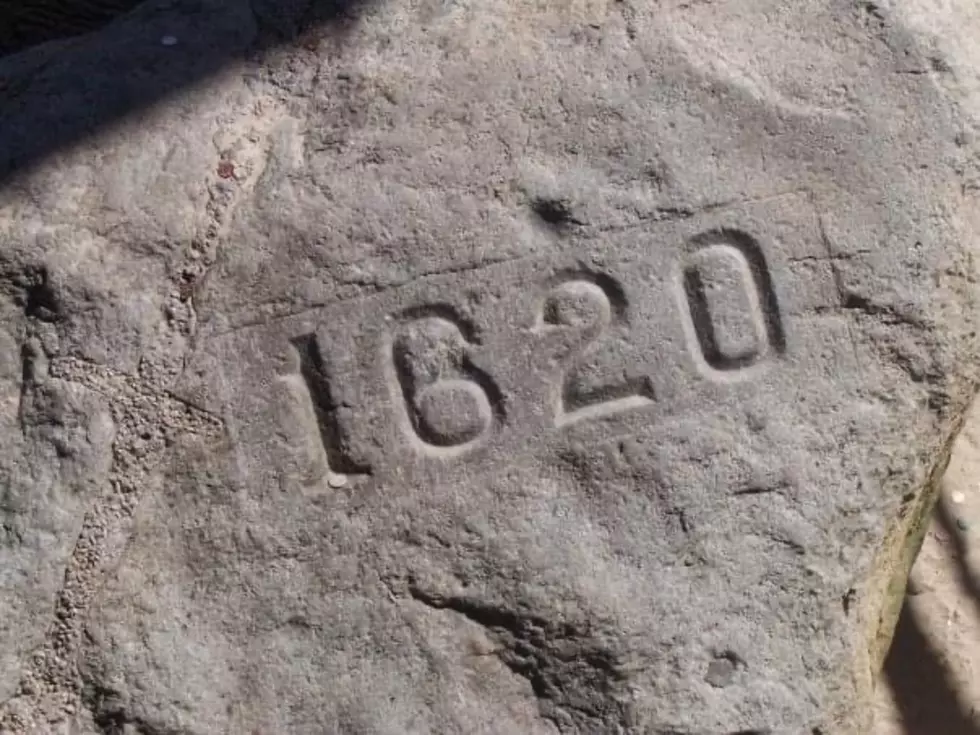 Plymouth Wasn't the First Stop in the New World for the Pilgrims
Barry Richard/Townsquare Media
When I was a kid, I learned that the Pilgrims set sail for the "New World" in 1620 to escape religious persecution aboard the Mayflower and settled in what is now Plymouth, Massachusetts.
I also learned that the Wampanoag Indians were the most gracious hosts, teaching the European settlers how to farm, fish, and keep from perishing that first winter. I guess they also introduced their new friends to turkey dinner, or so the story goes.
All of that is plausible and is most likely true, but there remain questions about exactly where the Pilgrims first landed and whether Plymouth Rock played any role. At least some of what we thought we knew, we really didn't.
For example, it has been long believed that the Mayflower landed in what would become Plymouth Colony and that William Bradford and company would disembark the vessel by stepping first on a large boulder now known as Plymouth Rock.
Wikipedia says, "The pilgrims did not refer to Plymouth Rock in any of their writings; the first known written reference to the rock dates to 1715 when it was described in the town boundary records as 'a great rock.'"
"The first documented claim that Plymouth Rock was the landing place was made by old Thomas Faunce in 1741, 121 years after the Pilgrims arrived in Plymouth," the article states.
The Cape Cod Association, formed in 1851, claims the Pilgrims first landed in Provincetown months before they even stepped foot in Plymouth. That group constructed the Pilgrim Monument in Provincetown in 1910.
Anyone who has ever disembarked from a boat of any size might find it difficult to believe that the Pilgrims stepped off the Mayflower, onto Plymouth Rock, and then onto the shoreline.
Legends are fun. They are a part of our history. This one is a bit too tightly packaged, though. I call BS on a Plymouth Rock landing.
A Walk Through Plymouth's Burial Hill
Burial Hill in Plymouth was the site of the Pilgrims' first fort, and then it became their burying ground. Take a walk among the graves of Pilgrims and their ancestors with our photo tour.
Dartmouth's History Trail Display Inside the Town Hall
Located inside Dartmouth Town Hall is an interactive display that traces the town's history, with everything from its Wampanoag roots to colonial and Quaker settlements to Round Hill's legacy and the magic of Lincoln Park. Take a look at some of the features of this invaluable resource.
More From WFHN-FM/FUN 107