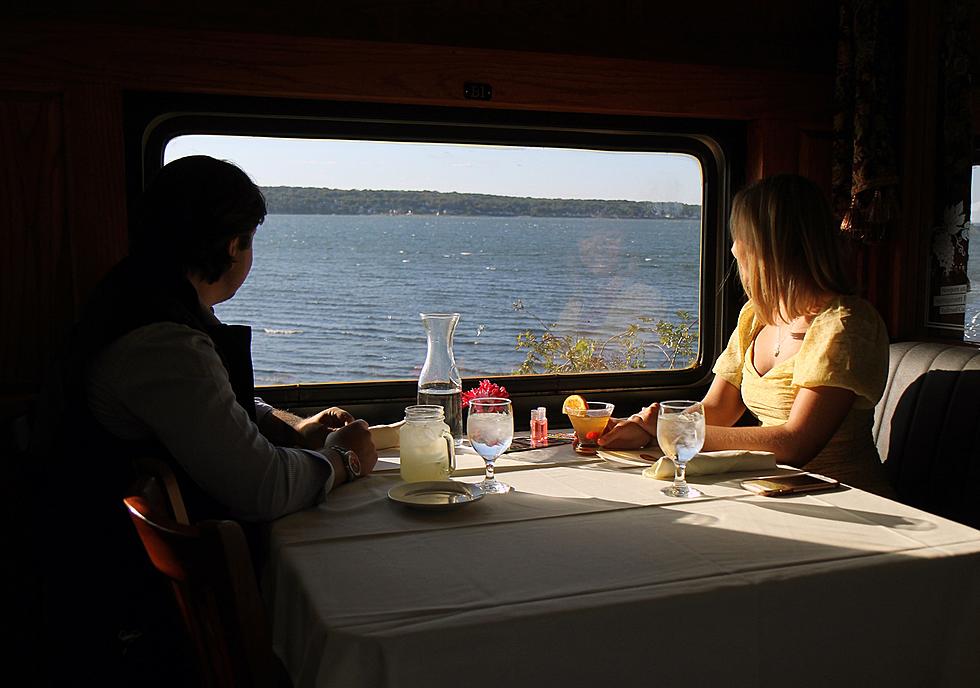 Portsmouth Dinner Train Has Amazing Food and Unforgettable Views
Grand Bellevue Rail Dining Experience via Facebook
Looking for a totally new dinner experience without traveling too far? How about the Grand Bellevue Rail Dining Experience out of Rhode Island. This dinner train features fine dining, amazing views and signature cocktails all inside a vintage 1940s-era railcar. It is class to the max and it's closer than you may think.
Though the dinner train is often thought of as a Newport thing, the Grand Bellevue actually starts and ends on Alexander Street in Portsmouth, a mere 30-minute drive from New Bedford. That is a lot closer than heading to Boston for a high-end bite to eat.
The Grand Bellevue is definitely a fancy night out and a great way to mark a special occasion. We spoke with Chef Courtney Robichaud who tells us the dinner train is "definitely a very fun and unique dining experience," adding that she "aims to change the menu seasonally to keep things fun and interesting."
Interesting and delicious, with appetizers like bacon-wrapped New Bedford scallops, soup specials and (my favorite) a raspberry sorbet palate cleanser before your main meal. Those can be items like marinated grilled New York strip steak or pan-seared halibut, and you finish off with decadent desserts.
Plus you are rolling along the Sakonnet River causeway and the coast of Narragansett Bay while this delicious meal is being served, not to mention the up close view of Mount Hope Bridge and the breathtaking sunset over Aquidneck Island. How many restaurants can offer all of that?
The company also hosts murder mystery train rides throughout the year for a very different dinner train experience. Whatever ride you choose, you'll have an absolute adventure when you go.
Robichaud reminded us that the train will be serving its last meals of the 2021 season this coming weekend, closing from December 19 through the month of January. Things get cooking again in February for some seriously romantic dinners and the train starts rolling along the coast come April.
Thinking this dinner experience would make a great gift? How about these other SouthCoast experiences too?
I propose that this holiday season, we spend a little extra time thinking about what experiences our loved ones would appreciate. Now is the time to consider how they enjoy spending their time and ask yourself how your gift can help them with their interests and hobbies. If the kids in your life already have a room full of toys, consider memories filled with love, fun, and excitement to be the better option this holiday season. Bonus points if it's something that allows you and your loved one to spend time together.
More From WFHN-FM/FUN 107