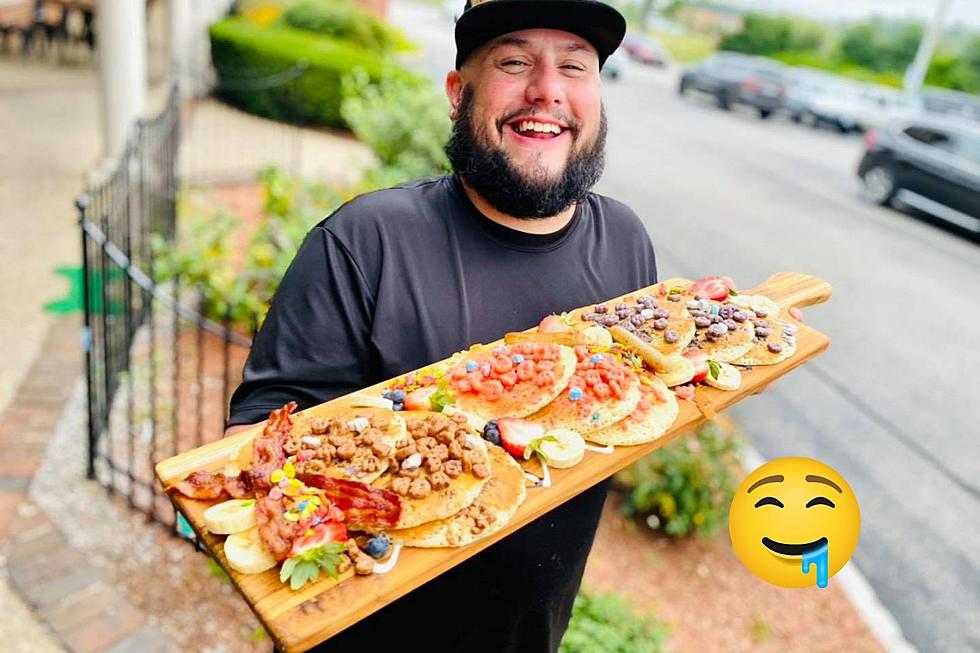 Popular Foodie TikToker Raves About Pancake Flights From This Bedford, NH, Café
The Purple Finch via Facebook, Canva
Joseph aka @the_roamingfoodie is the foodie that you need to be following on Instagram and TikTok. I absolutely love his videos, although the only downside is that extreme hunger is a guaranteed side effect. Joseph travels all over New England and beyond, creating content that showcases local restaurants and their delicacies.
I am not sure where Joseph resides, but he has been giving the 603 A LOT of attention lately, and we love to see it. He gets around, and the boy can EAT. People are always commenting on his videos and questioning how he keeps his boyish figure when he is always eating such delicious food. A speedy metabolism is one of God's special gifts.
In one of his videos he was at The Purple Finch in Bedford, New Hampshire, having a grand old time. He ESPECIALLY loved that they offer a pancake flight:
There's no way I won't be counting pancakes instead of sheep tonight. The pancake flight is something extremely unique to The Purple Finch. I have never seen that offered anywhere else. They are true pioneers!
The things they do with breakfast dishes is nothing short of magical. I love that they sprinkled some Fruity Pebbles on top for a splash of color.
I have never been to The Purple Finch, but clearly I am missing out in a big way. Follow them on Facebook to keep up with all of their latest creations.
12 Things People Say When They Hear You're From New Hampshire
Want an Espresso Martini? Here's 14 of the Best Places in New Hampshire to Get One
Below are the best 14 places to get an espresso martini in New Hampshire.
More From WFHN-FM/FUN 107