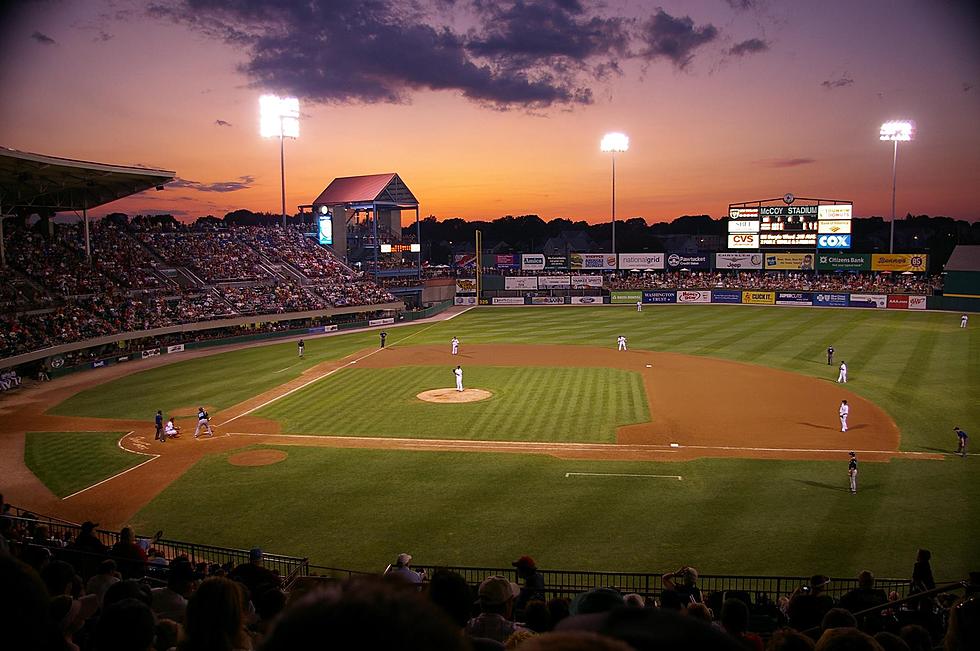 PawSox Trademark Three Potential Names for New Worcester Team
Pawtucket Red Sox/Facebook
With the team moving to Worcester in a few seasons, a new name is going to be needed for the PawSox. Here's what they're thinking.
Although people are pretty much calling them the "WooSox," the Worcester Red Sox may not actually be the Worcester Red Sox.
The names being trademarked are "Worcesters," "Ruby Legs" and "Wicked Worms."
Weird choices if you ask me.
But they have meaning to the city and its baseball history.
The first nickname refers to the short-lived MLB team in town in the late 1800s. That team was the Worcesters and were sometimes referred to as the Ruby Legs (presumably because of the stockings the team wore).
Wicked Worms is a bit more far-fetched. Worcester is nicknamed 'Wormtown," so I guess "Wicked Worms" is a way to pay homage to that, as well as the slang term 'Wicked" folks in Massachusetts use.
Whatever their reason, the nicknames are being trademarked to keep them as options for when the baseball team moves in the 2021 season.
They will be playing in Polar Park once it's finished, so maybe the PolSox should be on the list too.
Which nickname do you like?
More From WFHN-FM/FUN 107