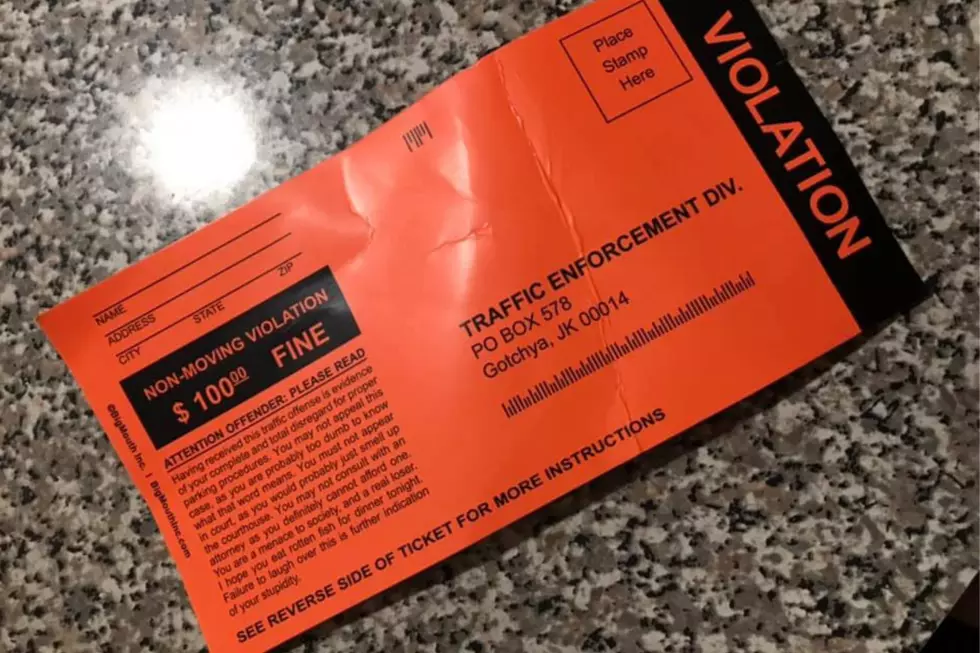 Parking Ticket Turns Out to Be Best Prank for Middleborough Resident
Erin Patriarca Parking Violation via Facebook
Erin Patriarca of Middleborough posted a photo in a Facebook group and the picture actually had me laughing out loud.
"I went into Hannaford's for literally 3 seconds today - came out and left, then noticed a parking violation on my car. Now I'm like what the heck could I have possibly done - I parked in a regular spot...so I'm freaking out driving home seeing it flap around on my windshield. I get home and take it off and read it (see picture below) I don't think I have laughed that hard in a long time. I have never seen this before and it literally made my day! I was having somewhat of a crappy Monday until I saw this. Thank you so much for making me laugh whoever did this and I will be sure to pass it on!"
Someone in the group commented on her post, commending her for the outlook she had on the prank: "Love your attitude on this and that you have a good sense of humor! This cracked me up!"
Have to say, the "Pleading Not Guilty" line was the funniest part of the whole ticket.
More From WFHN-FM/FUN 107