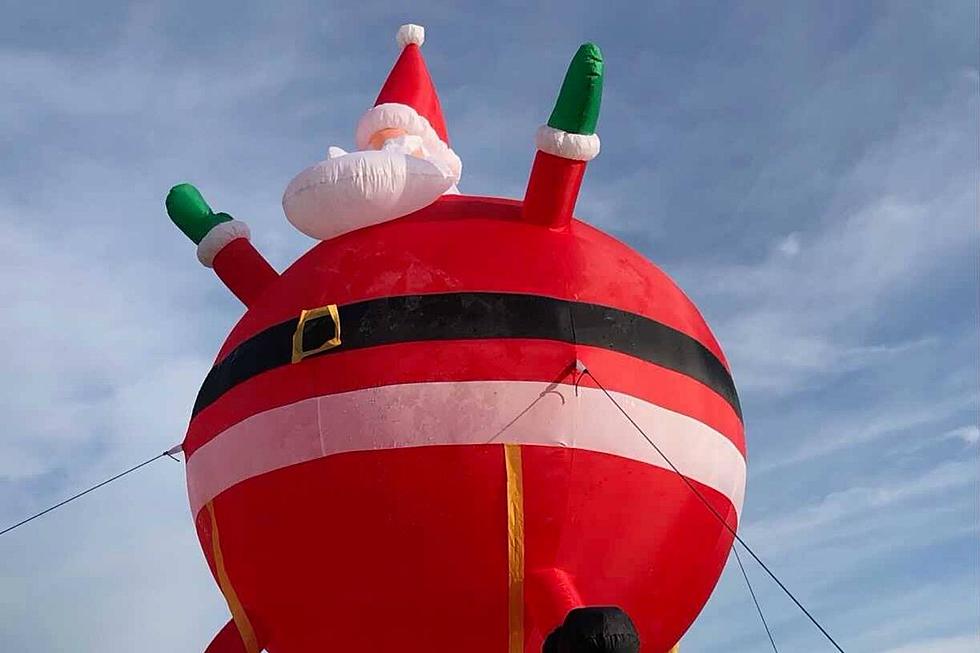 Padanaram Christmas Inflatable Event for Charity This Weekend
Photo Courtesy of Braiden Norton
Enter your number to get our free mobile app
Braiden Norton is a freshman at Dartmouth High School. As a little kid, he loved balloons and that fascination evolved into a love for inflatables. Braiden has been collecting them for years and is currently the proud owner of 15 inflatables.
Braiden used to set a few of them up for the Dartmouth community at the annual Padanaram Christmas Festival. He was happy to share his treasures and the joy they brought him during the holiday season. Unfortunately, due to the COVID-19 pandemic, the Padanaram Christmas Festival will not happen this year.
Not wanting the SouthCoast community to miss out on this tradition, Braiden decided that he would still set up the inflatables in the parking lot at the corner of Bridge and Elm on Friday, December 4 from 5 to 8 pm. With a little help from his friend Carlos Geronimo, an 8th grader at Dartmouth Middle School, Braiden will use the display as a fundraiser and will be collecting donations for Spaulding Rehab Hospital Pediatric Department.
"I had brain surgery when I was little and I was a patient at Spaulding for a month after the surgery. I had a good experience there, so I want to support them any way I can." He is optimistic and believes that the community will come together for this special cause. "I don't really know how much we'll get, but I just want to get whatever we can to help them."
Braiden asks that all spectators follow social distancing guidelines and wear masks to view the display. He's not exactly sure how many he will be able to set up that night, but he thinks there will be about 10 or 12 for people to see. "Most of them are pretty big. I have this one Nutcracker that's 16 feet tall and I really like that one."
Braiden is hoping to get people in the holiday spirit and to tap into the spirit of giving this season. "I'm just doing what I like and using it to help others."
Checkout the Padanaram Christmas Inflatables Display on Friday, December 4 from 5 to 8 pm. The Village is lit up for the holiday season, and thanks to Kyle Silva Photography, we have a photo of the beautiful scenery.
CHECK THEM OUT: 100 years of Christmas toys, gifts and fads
More From WFHN-FM/FUN 107