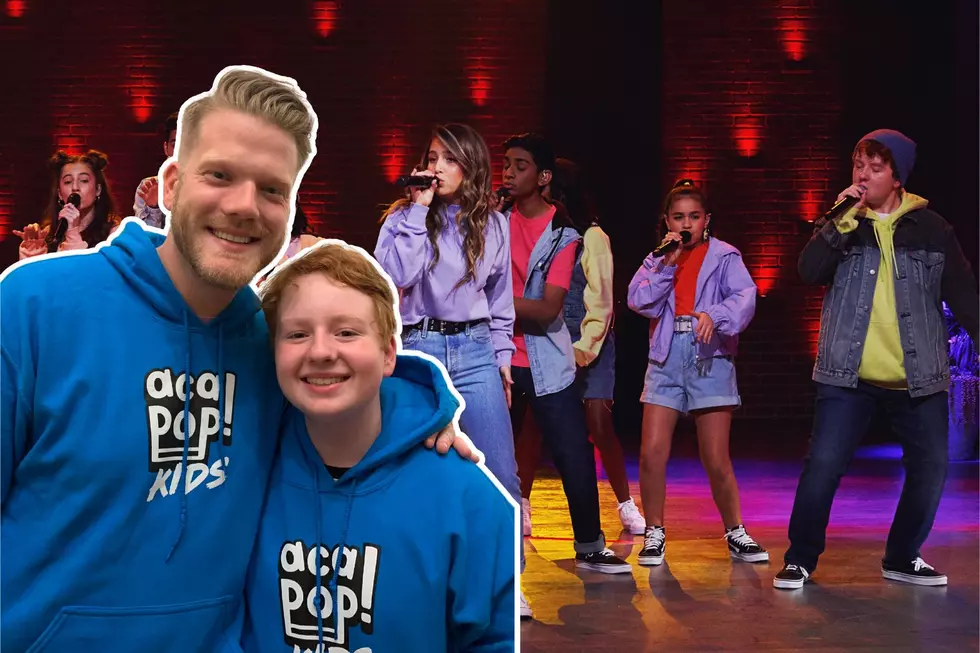 Marion Boy Lives On Through Music on Tonight's Episode of America's Got Talent
Courtesy of Warren Gibbons
In 2020, The Gibbons family of Marion lost their 15-year-old son, Nolan, in his sleep. In those short 15 years, he had already made waves in the music industry, writing his own songs, and landing a spot on the national a cappella group formed by the founders of Pentatonix called Acapop! KIDS.
Today would have been Nolan's 17th birthday, and Acapop! KIDS will perform an emotional rendition of an original song on one of America's biggest stages, America's Got Talent.
It was an audition country-wide for Acapop! KIDS and Nolan was chosen as one of the beatboxers.
"He got to travel all over the country, shoot music videos and record in studios," Gibbons said, noting he was able to accompany his son on many of the trips and recalling that period of time as a beautiful experience.
Acapop! KIDS will hit the AGT stage for tonight's episode, and the group decided to pay tribute to their late member in a big way.
"They could pick any artist and they are covering Nolan's song which is a big deal," Gibbons said. "His music gets to go around the world. It's what Nolan wanted, He wanted to share his music."
It's not known if a back story will be given on the show about Nolan's involvement with Acapop! KIDS. The Gibbons family will watch intently for the first time alongside the rest of the country as Nolan's song is sung by his fellow bandmates.
Hopefully Acapop! KIDS can get the golden buzzer tonight on America's Got Talent at 8 p.m. on NBC.
Get familiar with another one of Nolan's song before you hear the one that debuts on "AGT" and make your calendar for NolanFest 2022 on Saturday, July 23.
21 Famous People You Didn't Know Were From the SouthCoast
Move over Hollywood, you're not the only town that breeds stars. We've compiled a list of some famous people that either are native to the SouthCoast, or eventually called it home.
More From WFHN-FM/FUN 107