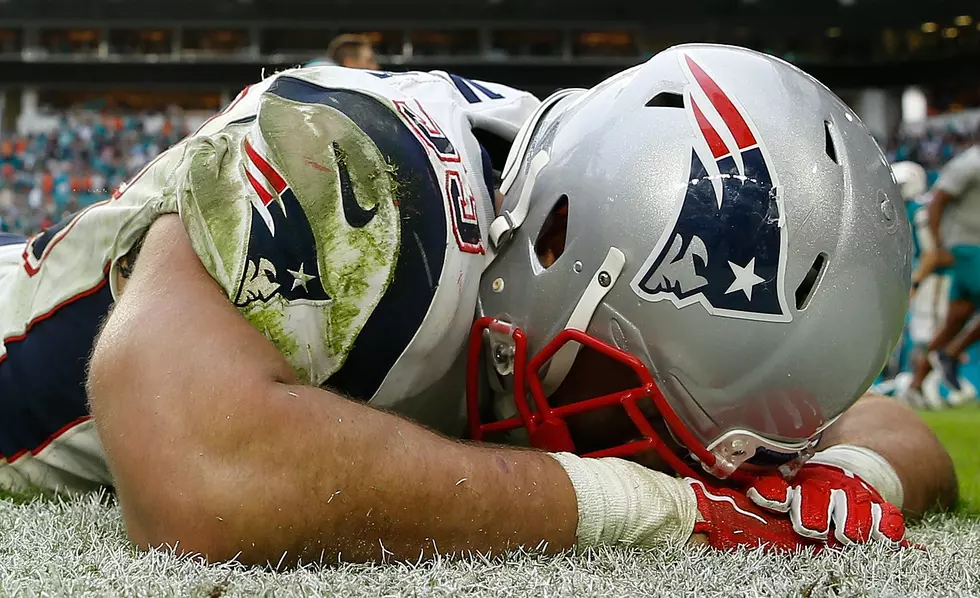 Nick Coit's Patriots Preview: Pats in Miami
Getty Images
The New England Patriots take a trip to South Beach this weekend to visit a horrible Miami Dolphins team, but Nick Coit warns to never take the Dolphins lightly.
It was anything but a quiet week in Foxboro with the Patriots signing arguably the most talented wide receiver in the National Football League, Antonio Brown. That, unfortunately, was just the beginning of AB stories this week as reports of Brown's involvement in a civil lawsuit leveled very serious sexual assault accusations at the All-Pro.
Did the Patriots know about this story before signing Antonio Brown? Nick doesn't think so. The Patriots traded Demaryius Thomas to the New York Jets before the Brown accusations were made public. Not exactly a smart strategy if the Patriots had known about the charges.
Regardless, Brown had a full week of practice with the Patriots this week. He's got a locker. He's got a jersey number (17). All systems look like he'll be ready to rock down in Miami on Sunday afternoon. On paper, this instantly makes New England's offense even more lethal than they were last week when they cut up the Steelers' defense.
When you think that a very average Baltimore Ravens offense put up 59 points on the Dolphins last week, it's almost unfathomable to think of what the Patriots could potentially do on Sunday.
Not so fast, says Nick Coit. There have been a number of times that Tom Brady has gone down to Miami and looked very, very average. Multiple times in Brady's 20-year career, the GOAT has looked almost human-like while playing the Dolphins down south.
That being said, Nick Coit is calling for a comfortable Patriots win on Sunday. No miracles for Miami this time around.
More From WFHN-FM/FUN 107