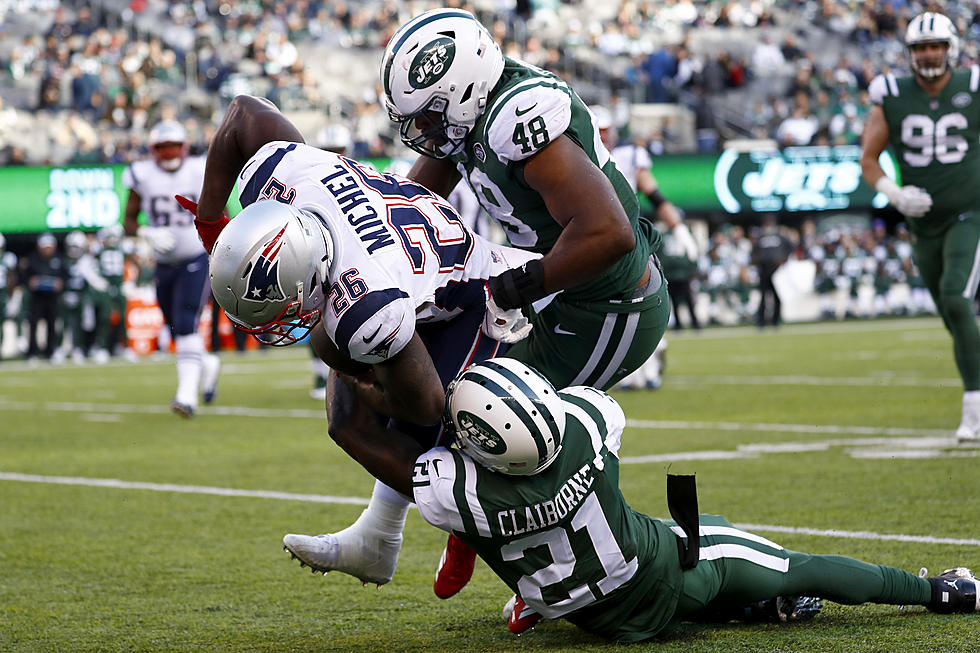 Nick Coit: Jets Will Give Patriots a Game Tonight [AUDIO]
Getty Images
It's Monday Night Football tonight in East Rutherford, New Jersey. We spoke with ABC6 Sports Director Nick Coit this morning for our Patriots preview.
Leading up to this game I have had zero concern. For me, there's been absolutely no tension for this game (or really for any game so far this season). When I asked Coit if he felt the same about tonight's game, he was quick to tell me no. He didn't go as far as saying he was "concerned" about tonight's game, but he also didn't think this game was going to be a "gimme" for the Patriots.
"I'm interested to see what happens tonight because the Pats are missing a couple of guys on offense," Coit said. "Josh Gordon (who was the Patriots leading receiver the first time they played the Jets) is not going to play, there will be no Rex Burkhead, you're missing two tight ends, James White will be back after missing the last game against the Jets because of the birth of his baby, so there will be different personnel on an offense that has been sputtering."
That being said, the Patriots defense has been a brick wall so far this season. However, the Jets will have their actual starting quarterback with Sam Darnold (who beat up the Cowboys last week) as opposed to their third-string quarterback who is not even on the Jets roster anymore.
"It's down in New York, it's a road game, so this could be a game," said Coit.
Coit is picking the Patriots tonight, 24-10.
More From WFHN-FM/FUN 107