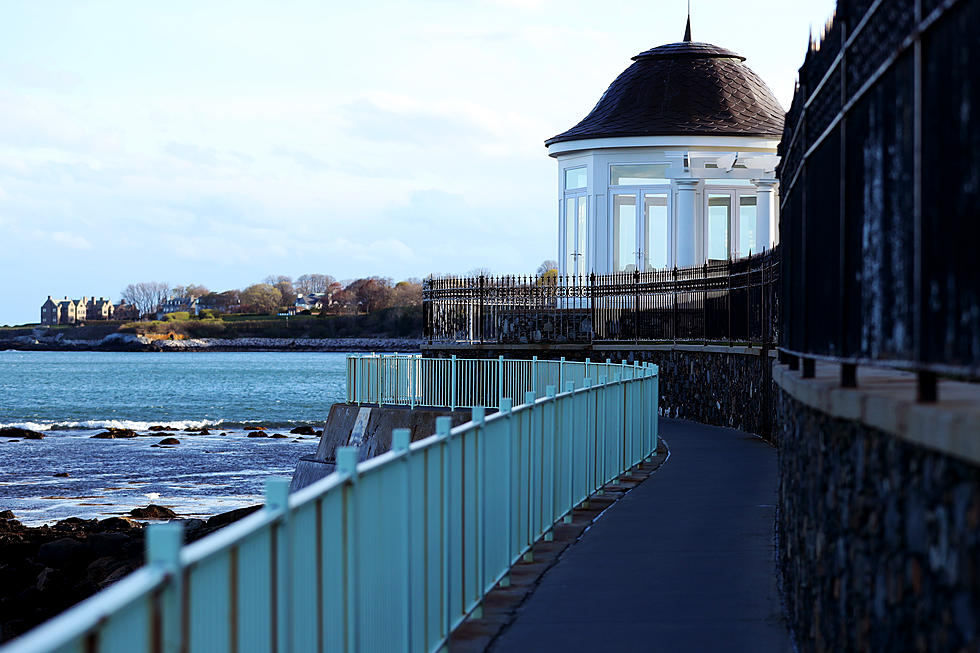 Best Pun-Based Comments About Collapsed Newport Cliff Walk
Maddie Meyer/Getty Images
You have likely heard the shocking news that a large section of Newport's iconic Cliff Walk collapsed into the ocean earlier this week. Maddie shared the story along with incredible photographs of the crumbled concrete.
Almost miraculously, no one was walking the section near Salva Regina University at the time of the collapse and no one was injured in the incident in any way. Heartbreakingly, the Cliff Walk section where the walkway went into the water is closed for the foreseeable future and how long the repairs take remains to be seen.
Those who love to walk the oceanfront path can still use other sections of the Cliff Walk, but walking around the collapse will definitely add some steps to your trek. Starting at Forty Steps you will now have to walk up Narragansett Ave, across Ochre Point Ave and back down Webster Ave to return to unharmed pathway.
Or simply start your walk by parking on Webster Ave and call it a day.
But while most folks in the Ocean State and beyond were concerned for the Cliff Walk and shocked and saddened by this news, not all social sites were wallowing in the city of Newport's loss.
Leave it to the anonymous users of Reddit to take what is a tragedy to most and make light. Though you may think it's terrible to joke about the loss of this landmark, the punny comments found over on Reddit were actually laugh out loud funny. Some so much so that we just had to share.
Top Ten Pun-Based Cliff Walk Comments
It was a miracle no one was injured, which is likely why some Reddit users couldn't help but make punny comments about the collapse of a section of Newport Cliff Walk. While the city starts to rebuild this landmark attraction, we can all get a little laugh from these sarcastic minds.
More From WFHN-FM/FUN 107