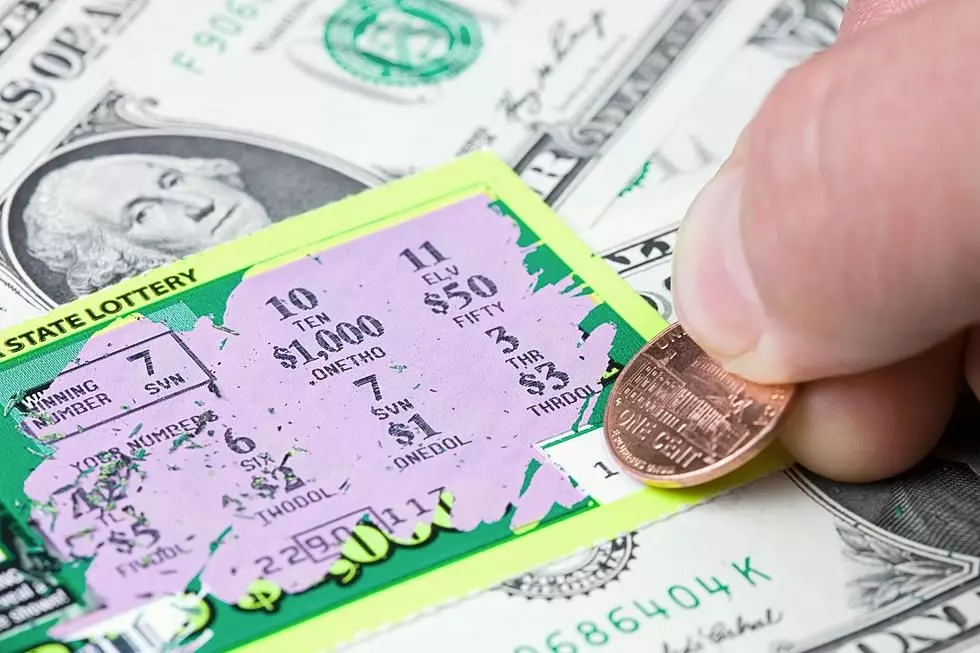 The Tax Take on Lottery Winnings in the Six New England States
Getty Images via Canva
Most states tax lottery winnings. Some states snag more in taxes than others. Some take no taxes at all. Thirty-five states impose taxes on lottery winning. Nine states do not. Eight states have no lottery.
Five of the six New England states do tax lottery winnings. Believe it or not, Massachusetts has among the lowest tax rates on lottery winnings in New England.
New York imposes an 8.82 percent tax on lottery winnings, the highest in the nation. North Dakota has a 2.9 percent tax, the lowest of the states that tax lottery winnings.
Connecticut imposes a 6.99 percent state income tax on winnings of $600 or more. That's the ninth-highest tax of the states with a lottery. A $5,000 or more hit could also cost you between 24 percent and 30 percent in federal taxes.
Vermont will snag six percent of your winnings in taxes. Rhode Island gets 5.99 percent, and Maine and Massachusetts each take five percent. Uncle Sam will take a healthy slice of your winnings on behalf of the federal government.
New Hampshire has no state income tax, but so you don't feel left out, the federal government will be there with its hand out should you win a decent prize.
The Massachusetts State Lottery will provide a withholding statement (W2G) on all prizes over $600. The Lottery says, "If your lottery prize is greater than $5,000, 24 percent of your prize will be automatically withheld and sent directly to the Internal Revenue Service."
How civilized of them.
LendingTree.com says, "Massachusetts residents spend the most – by far on the lottery, but Rhode Islanders lose the most cash."
The site says, "Massachusetts residents spent the most per capita on lottery tickets and scratch-offs, spending $805.30 on lottery games in 2020." That's 87 percent more than Rhode Islanders (ranked third) spent ($429.88) the same year.
Rhode Island has the most lottery losses per capita at $281.63. Massachusetts ranked third at $244.49 per capita.
25 Times SouthCoasters Won $1 Million or More in the Massachusetts Lottery
Since 2006, the Massachusetts State Lottery has kept a record of every winning ticket of $1 million or more. Here are 25 sold on the SouthCoast.
How To Protect Yourself And Your Money If You Win The Lottery
Whether you've recently won the lottery (or are planning to!), there are some things you should do right away to protect not only yourself but also your money.
More From WFHN-FM/FUN 107