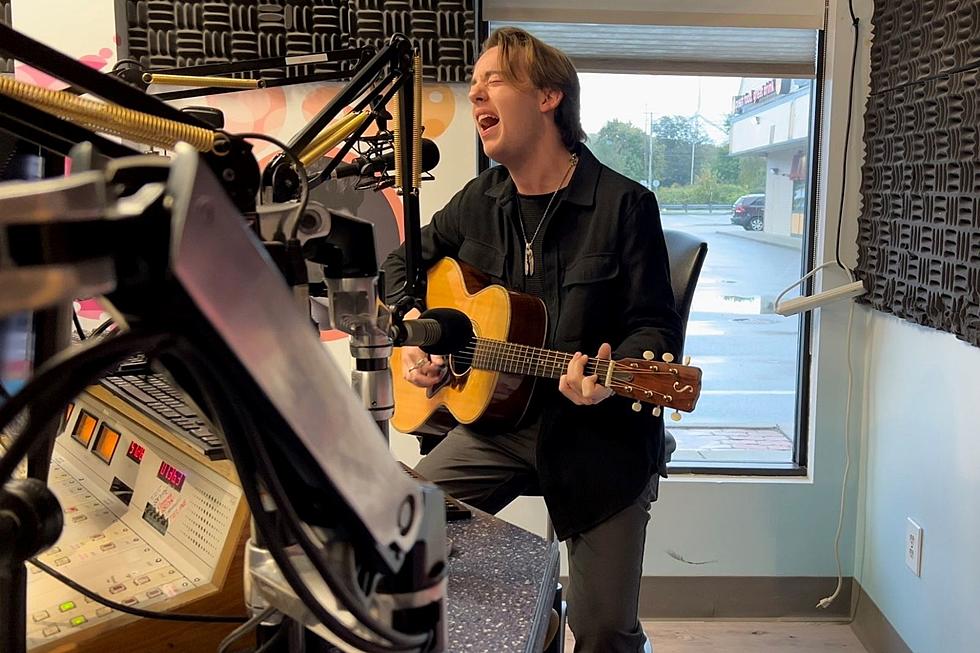 New Bedford's Quinn Sullivan Performs on Michael and Maddie Ahead of Zeiterion Show
Townsquare Media/Sierra Fiori
The first time New Bedford's Quinn Sullivan stepped foot in the Fun 107 studio was more than 16 years ago. The then-six-year-old New Bedford boy had just appeared on Ellen, riffing on his little guitar. Not only did Ellen fall in love with him, he stole the hearts of the live audience and those watching across America.
How Does Quinn Sullivan Look Back on That Appearance on Ellen?
We showed him the video of him and Ellen. Maddie asked, "How does it feel to watch your six-year-old self with Ellen? Is it cringe? Or are you like yeah, that's awesome."
"It's both," Sullivan said. "It's funny, my friends still geek out about it and play it for me, and they're like, 'Dude, I can't believe you were on Ellen when you were six years old, but yeah, that was kind of the beginning of everything for me and she put me on the map, I guess. It was when YouTube was pretty new, so it racked up a few million views over the years. I thank Ellen for that. Definitely."
All these years later, Sullivan is a young man at 22 years old. He is headlining his hometown theater this weekend and decided to stop in for a visit to Michael and Maddie.
Don't Expect Blues on Quinn Sullivan's New Album
Sullivan has a brand new album titled Wide Awake, and his first single is "She's Gone." He'll be performing some of his new material along with his older blues-style songs on Saturday night at the Zeiterion Performing Arts Center.
"Not that I've stepped fully away from blues and roots music, but I think as an artist you just evolve, and I started so young people assumed I was only about Buddy Guy and BB King-type music for years, and I did do that," he said. "But with this new album I put more of the focus into the writing of the music and the songs. It feels good to be getting into new stuff."
Watch Quinn Sullivan Perform "She's Gone" at Fun 107
Listen to Quinn Sullivan's Interview and Performance on Michael and Maddie
Sullivan still lives in New Bedford.
Haunted Rock Venues: The Stories of 21 Creepy Clubs and Arenas
If you believe the legends, some spots have paranormal visitors not reflected in the capacity stats.
More From WFHN-FM/FUN 107