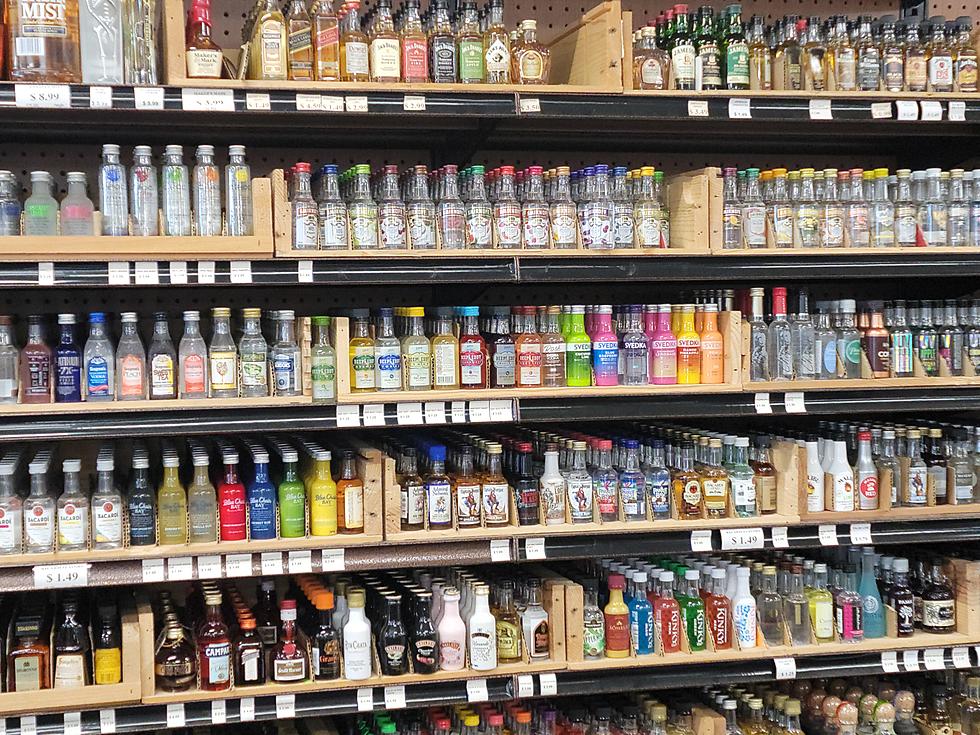 New Bedford Licensing Board Bans Sale of Nip Bottles
Tim Weisberg/Townsquare Media
NEW BEDFORD (WBSM) — New Bedford became the latest city in Massachusetts to ban the sale of nip bottles.
The New Bedford Licensing Board voted 3-0 Monday night to prohibit liquor stores from selling small containers with 1.7 ounces of alcohol, commonly known as "nips."
The ban, sent to the board by Mayor Jon Mitchell, was proposed as a way to mitigate littering in the city.
The ban would go into effect on Nov. 1 and liquor stores will be given a 90-day notice to sell off their inventory to comply with the regulation.
New Bedford Licensing Board Chairman Edmund Craig said the Nov. 1 deadline gives liquor store owners enough time to prepare for the ban.
Craig also expressed support to change the bottle law that adds a provision allowing people to return nips for a 5-cent or 10-cent deposit.
He said that if the legislation passed, their citywide ban could easily be amended.
One of the attendants made the accusation that the licensing board had already made the decision on the ban before the meeting due to the lack of discussion prior to the vote.
Arthur Hirsch of the New Bedford Light reported that New Bedford resident and wine and spirits distributor Mark Custodio said he plans to bring an ethics complaint against the board and file a records request for communications between the board members and Mayor Mitchell.
Mitchell defended the ban and said it would help the city be a cleaner and safer place to live.
"The question of a nip ban has been raised with increasing frequency in recent years, especially in the wake of Fairhaven's adoption of a ban," Mitchell said. "I personally support the ban because it has become clear that nips contribute disproportionately to the City's litter problem in many neighborhoods, despite the best efforts of City employees and civic-minded residents to pick them up."
Currently, five communities in Massachusetts have banned nip bottles: Chelsea, Falmouth, Newton, Mashpee and Wareham.
The town of Fairhaven voted to approve a nip bottle ban in May. It will go into effect in January 2024.
WBSM's Top SouthCoast Stories 7/3 - 7/9
Before and After Photos of the Bristol County House of Correction Damage
An
uprising by the inmates
in the Bristol County House of Correction on April 21, 2023 caused an estimated $100,000-$200,000 in damage. See photos of the damage caused and how the units look following the clean-up.
More From WFHN-FM/FUN 107