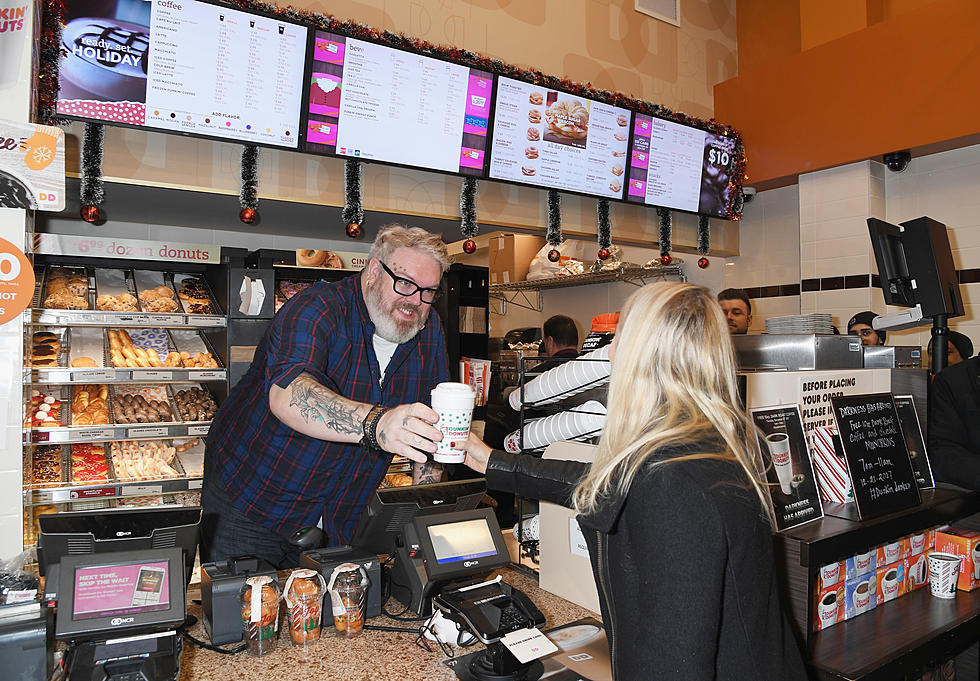 Meet Hodor in Boston Next Week
Getty Images for Dunkin' Donuts
The man who played one of the most beloved characters in the Game of Thrones story will make a visit to Boston next week. 
HBO says that Kristian Nairn, who plays the famed Hodor on Game of Thrones, will visit the AT&T Flagship store on Boylston Street in Boston on Tuesday at noon. Nairn will be there "holding the door" and signing people up to win one of five seats on the "Dragon Wagon" (a luxury bus that will bring GoT fans from Boston to New York on April 3 in time for the eighth and final red carpet Game of Thrones world premiere. Winners will get the chance to see the final season opener before the rest of the world sees it on Sunday, April 14.
The Boylston Street store will also have the Iron Throne set up inside so that customers can take pictures sitting on the ominous seat. Fans will also have a chance to take selfies with Hodor.
No word on whether or not winners will be required to sign a non-disclosure agreement before viewing the episode.
Hodor will be arriving in Boston a week too early to attend the quintessential Bostonian event of Opening Day at Fenway.
More From WFHN-FM/FUN 107