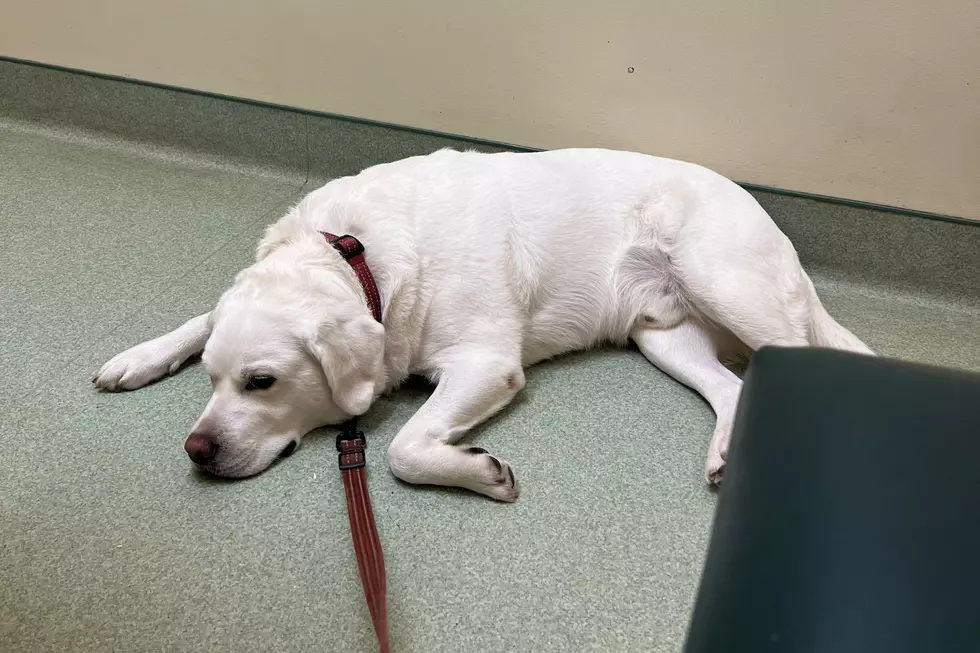 Mattapoisett Therapy Kitten Cheers Up Sick Dog
Michael Rock/Townsquare Media
Dog owners will understand.
Isn't it funny when you just kind of know when your dog is feeling under the weather?
Our dog, Bo, has been acting weird for the past couple of days. He's usually a big goof, but for the past week or so he's been a little off. He's acting a bit lethargic, sad and sedated. While my dog is a lab who has a resting sad face, you could just tell from his energy.
When he refused to come out of his crate this morning to go out and play, we decided that enough was enough and brought him into the vet.
I felt a little silly describing how exactly I knew Bo wasn't feeling well, but the vet was completely understanding. In fact, I showed him video of Bo from this morning and he was in full agreement that bringing him in was the right move.
Unfortunately, poor Bo had to undergo a series of tests, putting him in an even worse place emotionally. He was really down in the dumps, feeling lousy, when one of the nurses brought in a tiny kitten. The vet was fostering the newborn kittens for a bit until they were able to find homes for them.
I've never seen our dog light up like that. He was electric. He couldn't have been more excited to see this tiny kitten and gently smelled and nudged it. The kitten was Bo's emotional support kitten. I was so happy for him. He really needed that.
After a solid five minutes of Bo and the cat being completely adorable with one another, I remembered to whip out my phone to take a video, and they both stopped immediately.
Babies and animals. I swear, they can just sense when the camera is rolling, and they pull their best Looney Toons Michigan frog routine.
As for Bo's health... It looks like he might have eaten something off-limits. The vet gave him some antibiotics and anti-nausea medicine and we think he should be good to go.
If SouthCoast Dogs Had a Dating App, It Would Look Something Like This
August 26 is International Dog Day, and it got me thinking. What if there was a way for dogs to connect with other dogs in the area to make new friends? Or maybe even find love? Twenty-six dogs living on the SouthCoast sent me their profile picture and bio. Let's see the eligible pups.
More From WFHN-FM/FUN 107