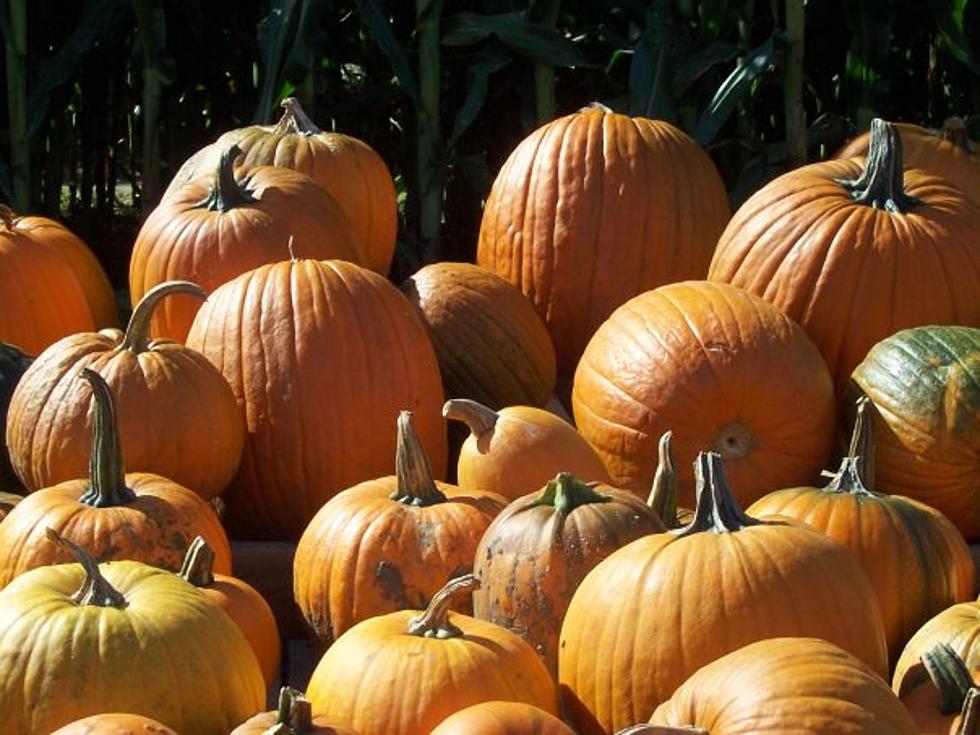 Massachusetts Pumpkin Prices Drive Halloween Spending Increase
Barry Richard/Townsquare Media
Halloween spending could break records this year. An increase in pumpkin prices is partially to blame.
According to the National Retail Federation, Halloween spending could top a record $12 billion, up from $10 billion in 2022.
The increasing popularity of all-out Halloween decorating, high prices for candy, and increased retail prices for pumpkins combine to make this non-holiday holiday an expensive proposition.
WWLP.com says pumpkins "will cost 69 cents a pound, which is 10 cents more than last year, according to Randalls Farm and Greenhouse in Ludlow (Massachusetts)."
WWLP says wet spring and summer weather throughout much of Massachusetts and New England "has affected production and the volume of pumpkins."
Randalls Farm and Greenhouse says, "The inputs like labor cost is more, fertilizer is more, a lot of people replanted after the first heavy rains and still lost pumpkins, so acres have kind of been lost in the area, so we really aren't sure what the staying power of the pumpkin is going to be."
If the high cost of pumpkins is driving you out of your gourd, perhaps you might consider growing your own next year.
The Old Farmer's Almanac says, "Pumpkins have been grown in North America for almost 5,000 years." The Almanac says, "It's a lot of fun to grow this massive plant."
According to the Old Farmer's Almanac, "Pumpkins do require a lot of nourishment. That said, pumpkins are easy to maintain."
Here is a link to the Old Farmer's Almanac and instructions on when to plant, how to care for, and when to pick your pumpkins.
I grew my own pumpkin garden in Dartmouth nearly 40 years ago and had some success with it.
It's Pumpkin Spice Season. Top 10 2023 Pumpkin Spice...What?
2023 Top Pumpkin Spice Products.
Gallery Credit: Bejay Lindseth
New England's Top Pumpkin Patches for Festive Fall Fun
Gallery Credit: Megan
More From WFHN-FM/FUN 107