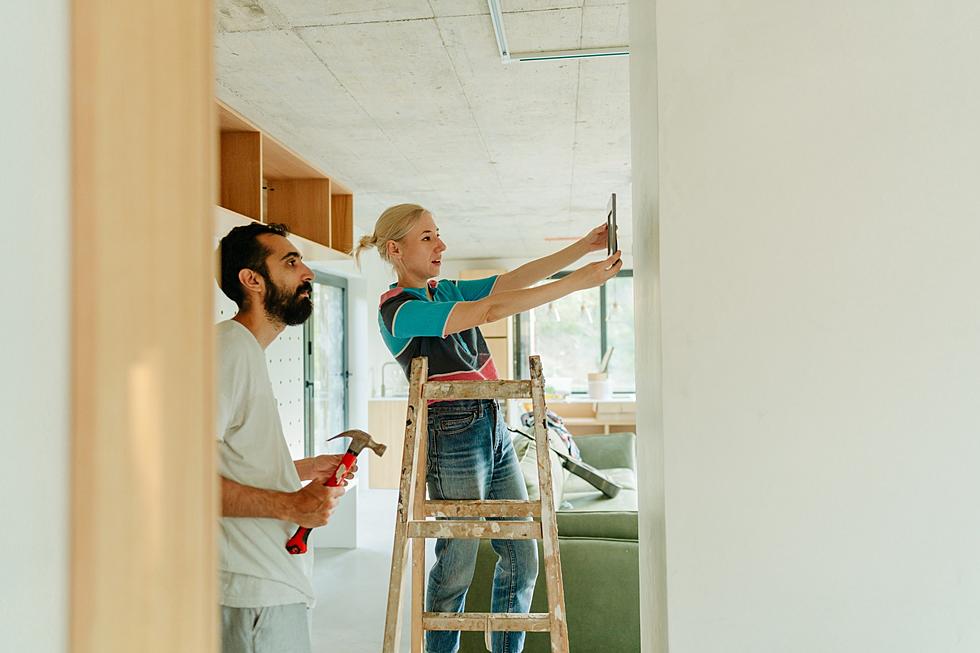 In Massachusetts, There's No Home Remodeling Without Obtaining a Permit
Getty Images via Canva
So you finally saved enough to put a down payment on a home in Massachusetts. Congratulations, you now owe your soul to a mortgage company and the government.
According to Zillow, "The average Massachusetts home value is $590,793, up 2.7% over the past year, and goes to pending in around eight days." Those figures were valid as of August 31, 2023.
MoneyGeek.com says in Massachusetts, "The average 30-year-fixed-rate mortgage is 6.73%, slightly less than the U.S. average of 6.99%." Those numbers were as of September 20, 2023.
You bought the house, perhaps a fixer-upper, and now you want to do some improvement projects. In addition to the cost of materials, which has increased due to inflation, you must obtain a permit in order to do the work.
Massachusetts state law requires it.
According to Mass.gov, "A permit for any remodeling project is issued by the local building department. If you're doing the work on your own, you should request the permit. If you've hired a contractor, they should request it as they are responsible for compliance."
"A permit is essentially permission to make certain improvements to your home," according to Eagle Trust Insurance (ETI).
ETI says, "You must apply for one (permit) through your local building department and pay a fee."
ETI says failure to obtain a permit could result in your project being "shut down" by the local community. You could face fines and charged back taxes, interest, and fees.
Some examples of when permits are required include new porches and decks (or rebuilding of existing ones), window and door replacements, plumbing, electrical work, and the replacement of kitchen cabinets.
There are many more, so check the state or local government website before you begin any home improvement project.
There are 351 communities in Massachusetts, and most have their own permit fee structure. The City of New Bedford has information on its website about obtaining a building permit and the application to apply for one.
Contact your city or town hall or visit their website for information where you live.
LOOK: The 25 least expensive states to live in
Gallery Credit: Aubrey Jane McClaine
LOOK: This is where homes are selling the fastest right now
Stacker
compiled a list of the metros where houses are selling the fastest, according to data from Redfin.
Gallery Credit: Stacker Staff
More From WFHN-FM/FUN 107