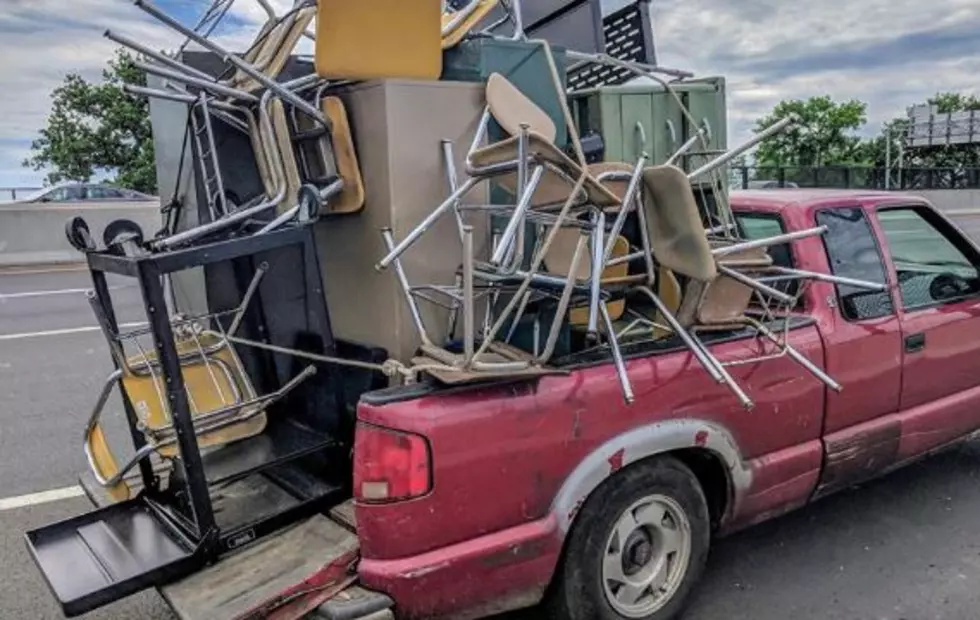 Mass State Police Explain What Could Go Wrong
Mass State Police Facebook
I'm sure you've seen vehicles like this on the road. You may have even hit debris on the highway that came from one of these.
I've seen chairs, mattresses, lumber and even an air conditioner on the highway that obviously fell from an over-loaded vehicle.
The Massachusetts State Police recently posted some photos of trucks they've pulled over because they were dangerously overloaded. The drivers were cited for "unsecured/uncovered load," as well as other violations.
The state police recommend to inspect your vehicle before you hit the road and ask yourself "What could go wrong?" They want you to know that if you are responsible for debris on the highway that causes an accident or injury, you could face serious charges.
It would seem that the violations with these pickups could have been avoided if some common sense from the drivers had been used.
More From WFHN-FM/FUN 107