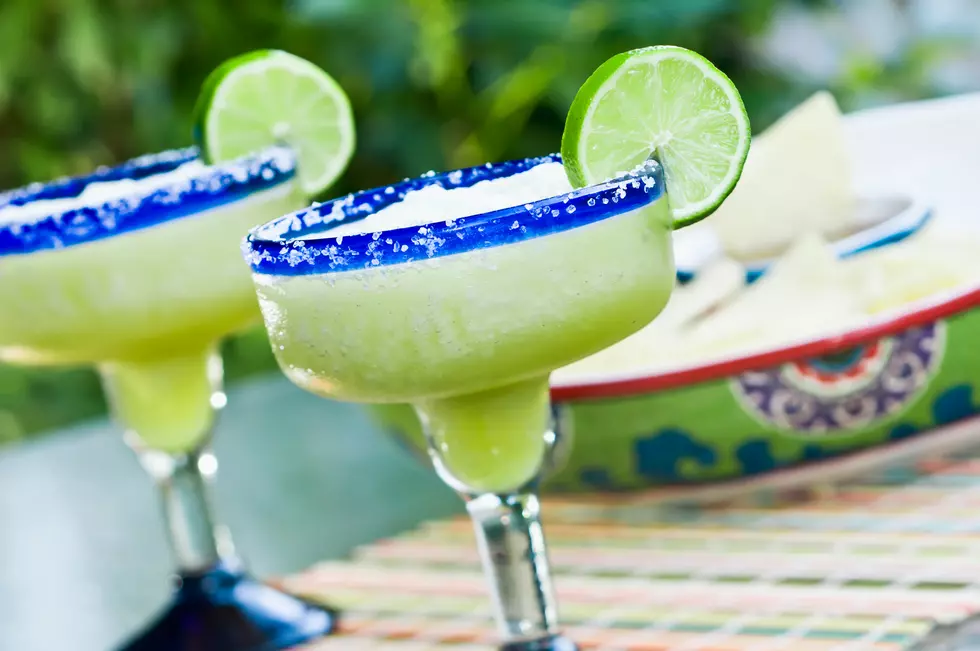 Margarita Sunburns Can Happen to Anyone and They're Not Pretty [PHOTOS]
Getty Images/iStockphoto
If you are someone who likes to whip up a batch of frozen margaritas on a sunny hot summer day outside, be very careful while preparing them with limes.
I love a frozen margarita anytime of the year but during the summer they are better than ever.  I blend them all summer when we have people over and I've also been know to carry my blender to parties and make them on the go, lol.  I never knew there was a concern when it comes to using limes while making margaritas on a sunny day but there is.  It's called Phytophotodermatitis and it can cause huge sores and blisters on the affected skin and mostly seen on the hands from handling the citrusy fruits, like limes.
I was scrolling the WCVB website and came across this article on Phytophotodermatitis and it stopped me in my tracks.  The article says, "this condition causes irregular-shaped blisters that develop several hours after sun exposure. It can be misdiagnosed as severe sunburn and other skin conditions, such as chemical burns, atopic dermatitis, or cellulitis, and that the reaction is localized and has a distinct appearance."
"It only develops in areas where the chemical touches the skin, explaining odd shapes like streaks or dots where lime juice may have dripped down the skin or splashed,"Dr. Joshua Zeichner, director of cosmetic and clinical research at Mount Sinai Hospital in New York City says, "The initial rash is fiery red and it often heels with a dark brown black."
Thankfully this has not happened to me and now that I've learned more about it, I'll be more careful having fun in the sun with citrus fruits like limes while whipping up frozen margaritas.🍹😋
More From WFHN-FM/FUN 107