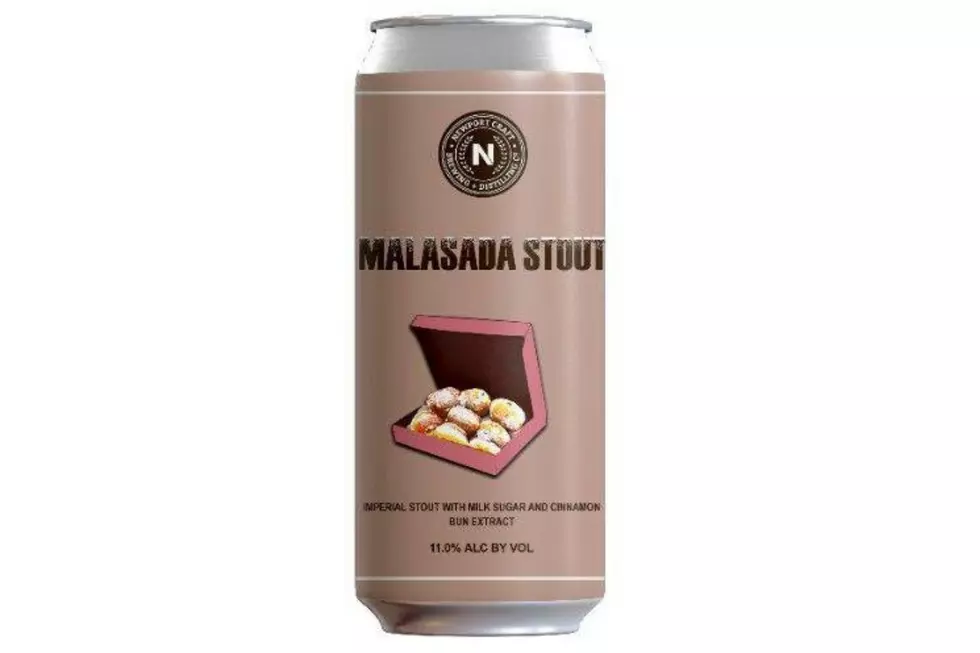 Malasada-Flavored Beer Is a Sweet Festa in a Can
newportcraftbeer.com
I've had Portuguese beer before, but I've never in my life would have imagined a stout like this one.
Here's the thing, it's not even Portuguese beer, it's a Portuguese-influenced beer that has me asking so many questions. For those unaware of what a malasada is, it's basically one of the best inventions to come out of a Portuguese kitchen, and like most people here on the SouthCoast, I'm obsessed with them.
Basically, it's like a thick piece of fried dough, but a million times better.
Now, I've had all types of craft beers, IPAs and stouts before, but nothing that has even come close to the concept that Newport Craft Brewing & Distilling Co. has concocted. The label reads, "an 'Imperial stout with milk, sugar, and cinnamon bun extract." I'm not quite sure if the last ingredient is a real thing, but I'm intrigued.
The strange-yet-enticing beer was introduced to the world on November 16 on Newport Craft Beer's social media and people went nuts.
Within the past few weeks, I've come across some beer concepts that tickled my fancy, but this one might take the cake – or, rather, the malasada.
The fact that this sweet libation stands strong at a whopping 11 percent ABV makes me want it even more, but I'm curious as to how sweet or thick this beer actually is. I suppose there's only one way to find out, and it involves a trip to Newport, Rhode Island.
Stay tuned for the taste test.
Gazelle's Top Five Things About Being Portuguese
Enter your number to get our free mobile app
More From WFHN-FM/FUN 107